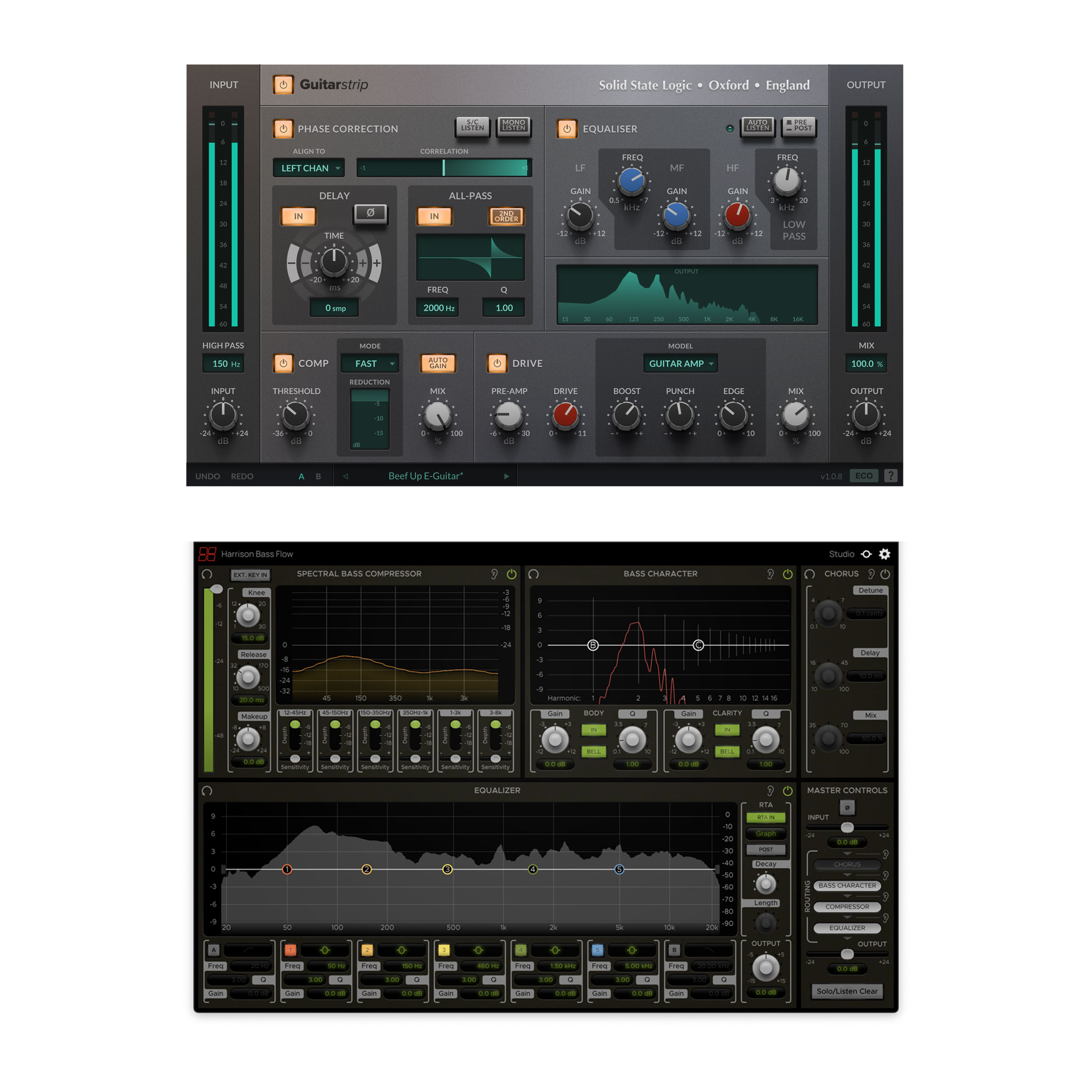  
Bass Flow and Guitarstrip Bundle
Click here to view our security policy
Click here to view our returns policy
Harrison Bass Flow and SSL Guitarstrip Bundle
SSL and Harrison bring together studio legends from Oxford and Nashville with the Bass Flow and Guitarstrip Plug-in Bundle: NOW ONLY $39.99 (USUALLY $399.98).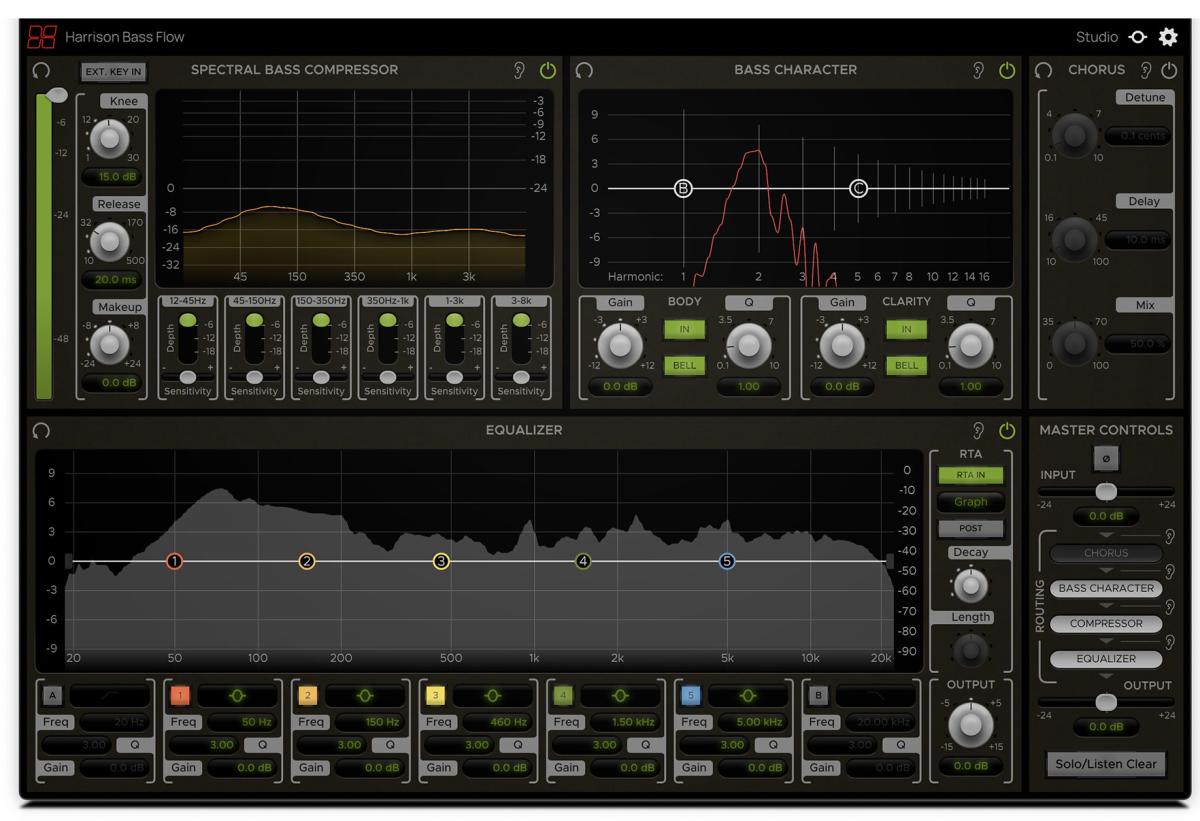 Bass Flow
Your complete bass processing solution
Make your bass tracks more than just a collection of sounds, but a true expression of your artistic vision. The Harrison Bass Flow plug-in is a sophisticated production tool allowing you to easily sculpt bass tones and elevate low-frequency content in your mix. Harrison Bass Flow is an all-in-one bass processing suite complete with 4 internally routable mixing elements.
Guitarstrip
SSL Guitarstrip is your new go-to processor for electric, acoustic and bass guitars. Featuring two classic analogue drive emulations – guitar amp and bass amp – the Guitarstrip also includes an easy-to-use compressor with auto gain, shaping EQ and phase correction module.
Documents
Downloads
Use the SSL Download Manager to install and manage your SSL plug-ins. Click on the button below and log into your SSL Account to get started.
For offline installers, please visit this FAQ.