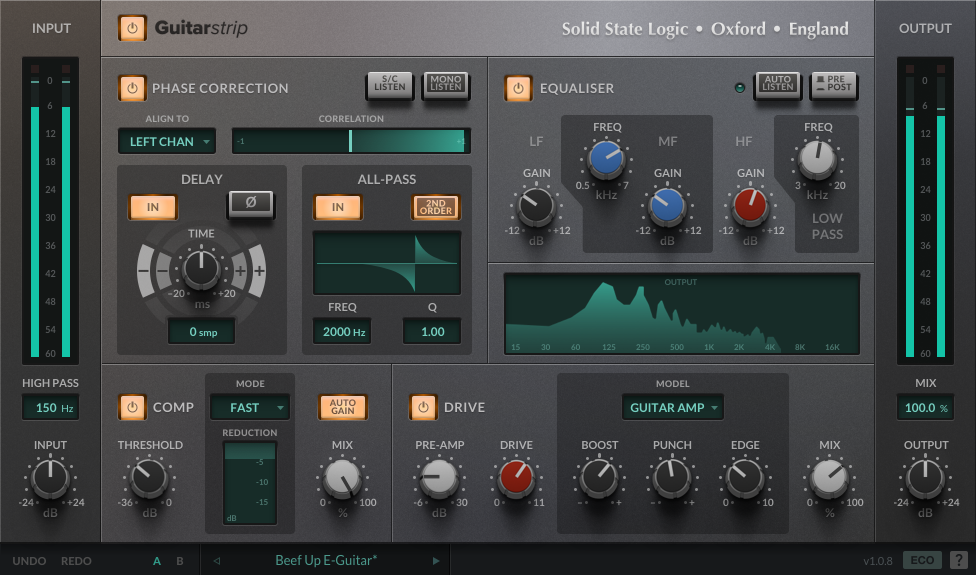  
SSL Guitarstrip
Click here to view our security policy
Click here to view our returns policy
CRAFTING THE PERFECT GUITAR TONE

SSL Guitarstrip is your new go-to processor for electric, acoustic and bass guitars. Providing 4 carefully tailored guitar processing modules, Guitarstrip is packed with useful tools for crafting the perfect guitar tone at both the pre-mix and mixing stages.
Featuring two classic analogue drive emulations – guitar amp and bass amp – Guitarstrip's DRIVE module allows you to easily add overdrive and grit to your guitar and bass DIs, tame harshness, or electrify your acoustic guitar recordings. Use the BOOST, PUNCH, EDGE and SHAPE controls to sculpt the added harmonics, and the DRIVE MIX control to dial in anything from trashy distortion to subtle saturation.
Guitarstrip also provides a dedicated COMPRESSOR section with 5 preset response characteristics to quickly tame levels or add punch to your guitar tracks. Use the intuitive PHASE CORRECTION module to identify phase issues between multiple recordings and correct them using the DELAY, PHASE INVERT and ALLPASS filter. By setting the ALIGN TO mode. You can even repurpose the phase correction module delay as a quick-and-easy way to add stereo depth to a mono signal.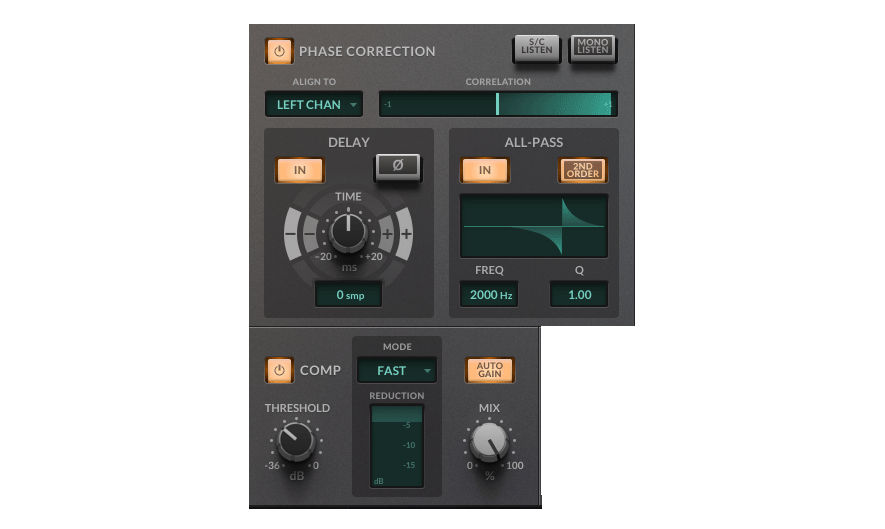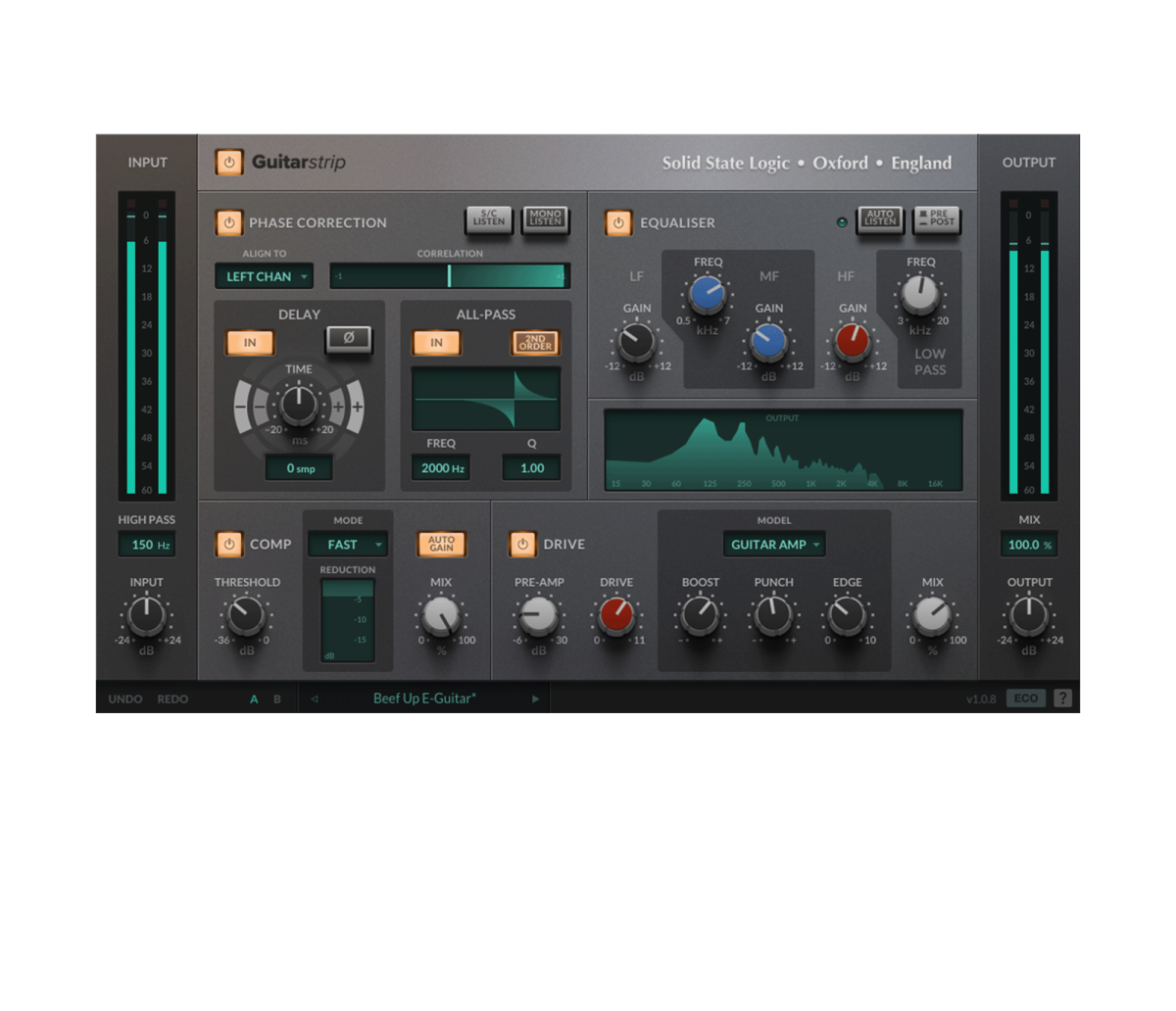 Key Features
Apple M1 Native Support: Guitarstrip is a universal binary, and features M1 Native support.
4 carefully tailored guitar processing modules - packed with useful tools for crafting the perfect guitar tone
Add drive and grit to DI signals, and electrify your acoustic recordings - two classic analogue tube amp drive emulations, including harmonic tone-shaping controls
Tame levels and add punch with the compressor module - easily dial in one of the 5 preset compressor responses to tame levels and add punch
Intuitive phase correction - fix phase issues between your guitar amp recording and pedalboard DI using the delay and allpass filter
Easy-to-use 3-band channel EQ and filter - including an asymmetrical low gain control and automatic band auditioning
Documents
Downloads
Use the SSL Download Manager to install and manage your SSL plug-ins. Click on the button below and log into your SSL Account to get started.
For offline installers, please visit this FAQ.