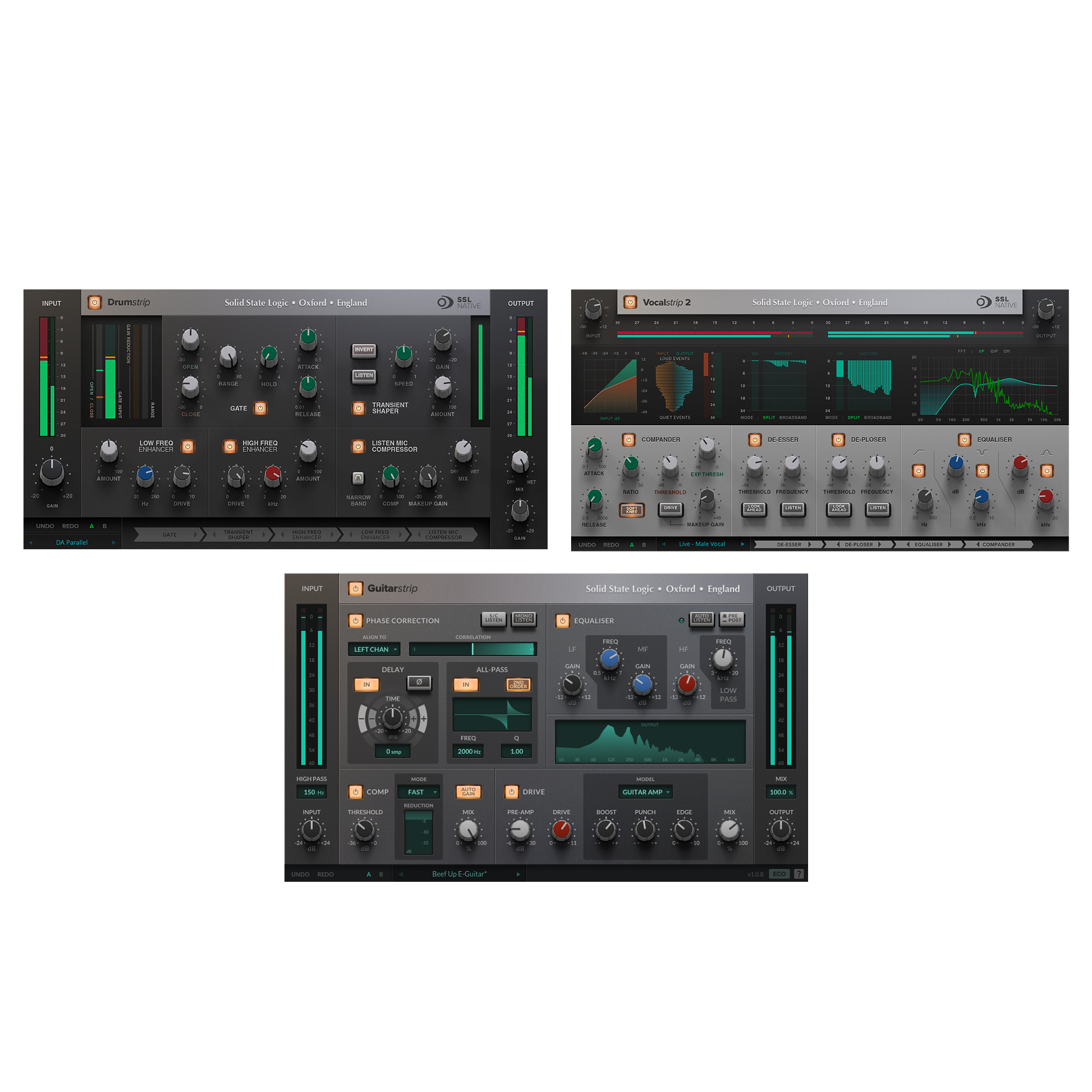  
SSL Band Bundle
Click here to view our security policy
Click here to view our returns policy
BAND BUNDLE

The SSL Band Bundle offers three powerful strips - Drumstrip, Vocalstrip 2, and Guitarstrip - featuring all-in-one processing dedicated to the essential elements of your mix.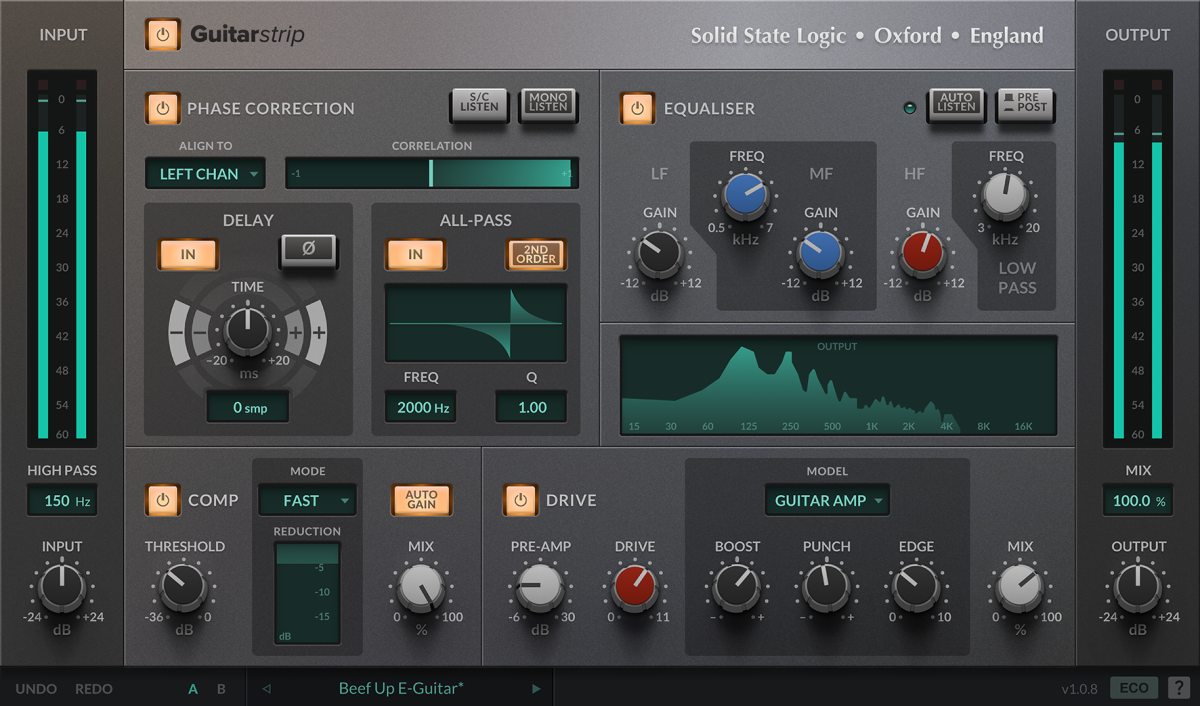 GUITARSTRIP
SSL Guitarstrip is your new go-to processor for electric, acoustic and bass guitars. Featuring two classic analogue drive emulations – guitar amp and bass amp – the Guitarstrip also includes an easy-to-use compressor with auto gain, shaping EQ and phase correction module.
DRUMSTRIP
Take your drum sounds from ordinary to exhilarating in a few quick, easy steps. Featuring 5 carefully tailored audio processing tools – an intuitive gate, low and high frequency harmonic enhancers, a transient shaper, listen mic compressor (LMC) and fully re-orderable processing path.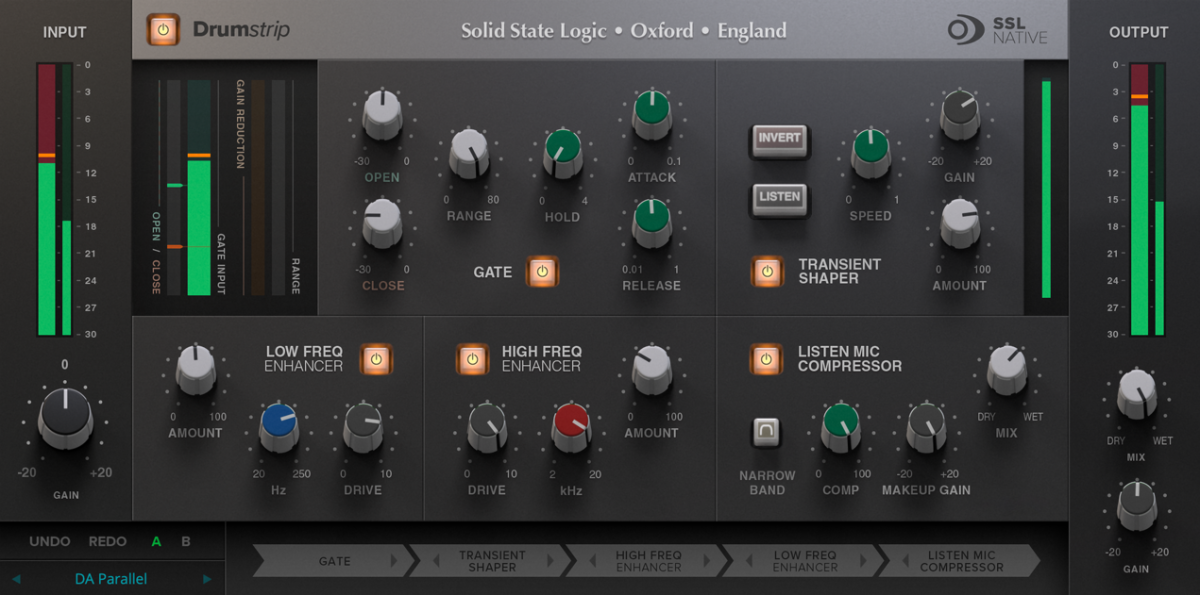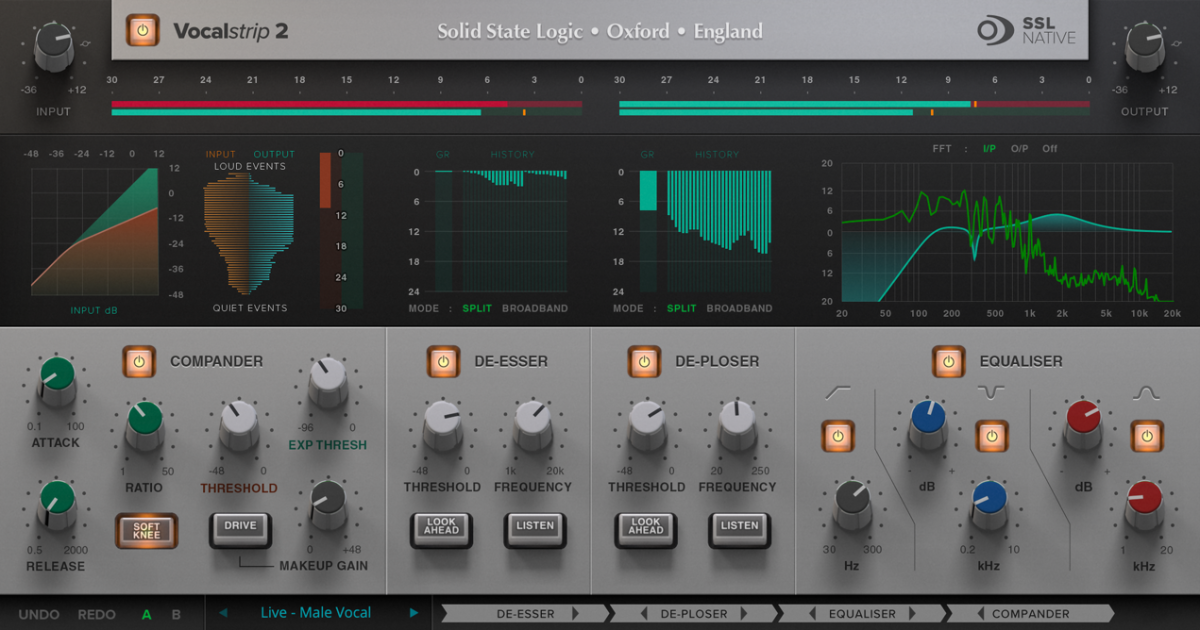 VOCALSTRIP 2
The SSL Vocalstrip 2 plug-in combines EQ and dynamics modules with essential vocal processors to bring you power, character and clarity for your vocals – all from a single interface. Use the dynamic envelope based de-esser and de-ploser, compander and EQ alongside informative and intuitive visual feedback.
DOCUMENTS
DOWNLOADS
Use the SSL Download Manager to install and manage your SSL plug-ins. Click on the button below and log into your SSL Account to get started.
For offline installers, please visit this FAQ.