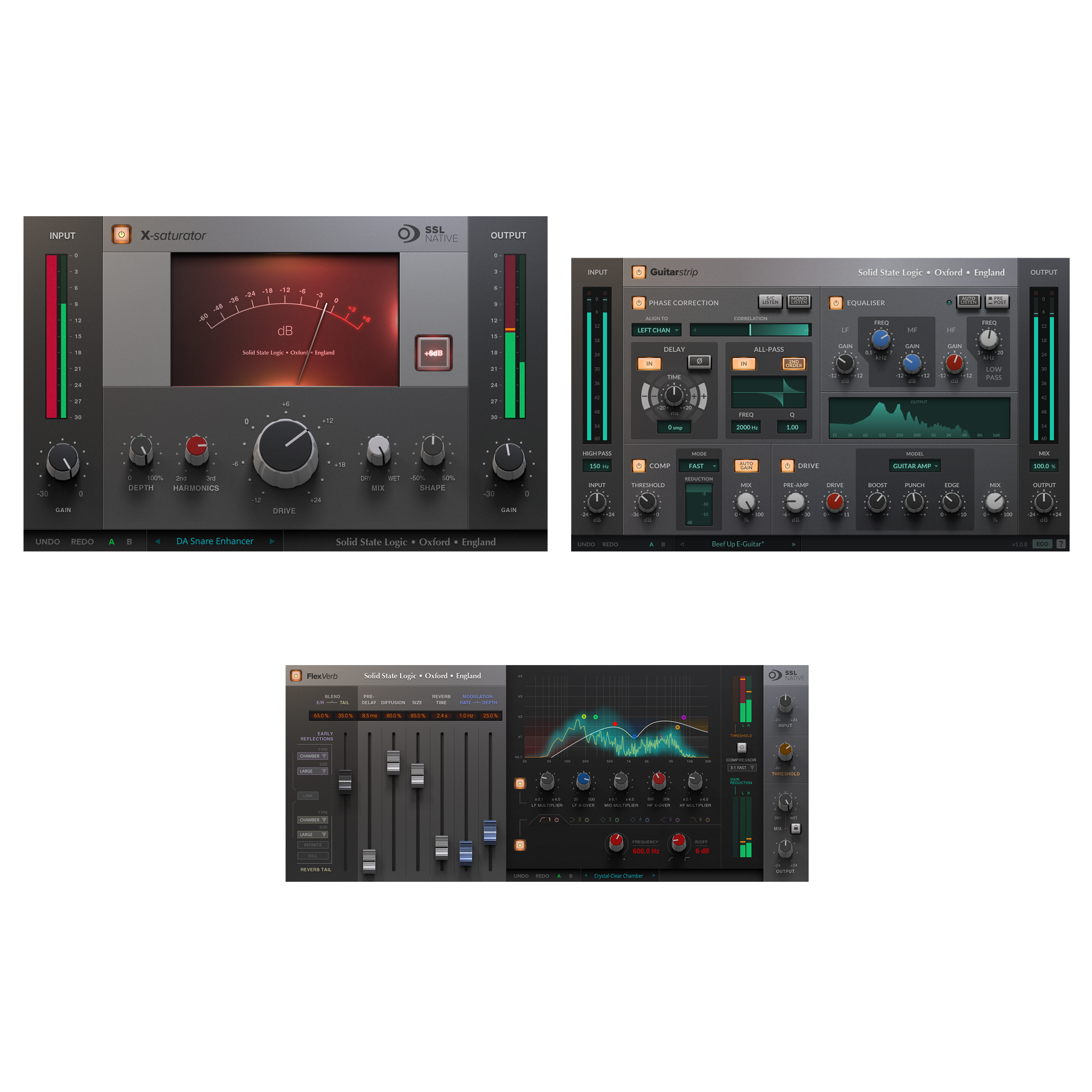  
SSL Booster Pack
Click here to view our security policy
Click here to view our returns policy
SSL Booster Pack
The SSL Booster Pack contains 3 of SSL's most powerful plug-ins - Guitarstrip, X-Saturator and FlexVerb.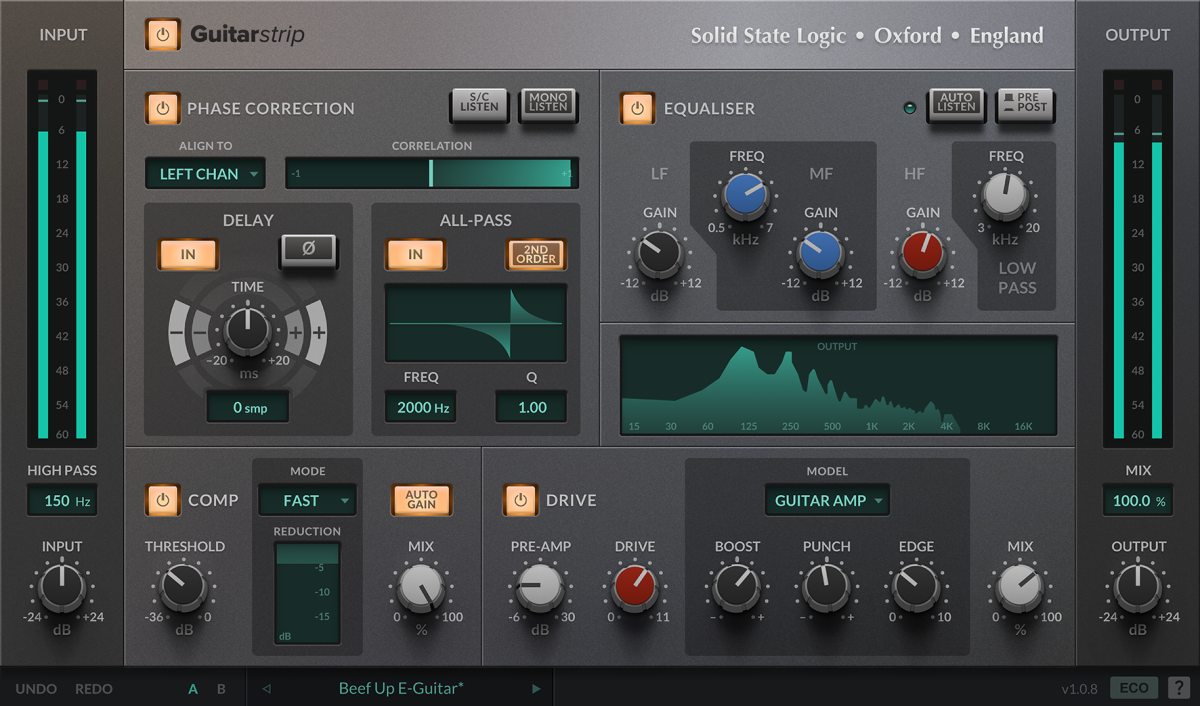 GUITARSTRIP
SSL Guitarstrip is your new go-to processor for electric, acoustic and bass guitars. Featuring two classic analogue drive emulations – guitar amp and bass amp – the Guitarstrip also includes an easy-to-use compressor with auto gain, shaping EQ and phase correction module.
X-SATURATOR
X-Saturator delivers a stunning range of analogue style distortion effects. It is an emulation of an analogue circuit that introduces either 2nd order valve style or 3rd order transistor style distortion or a blend of the two. At low drive settings the distortion is mild and can add gentle warming to help instruments sit nicely in a mix or to add a little extra edge to help instruments cut through a mix. As drive levels are increased so too is the level of distortion until at high drive levels heavy distortion occurs.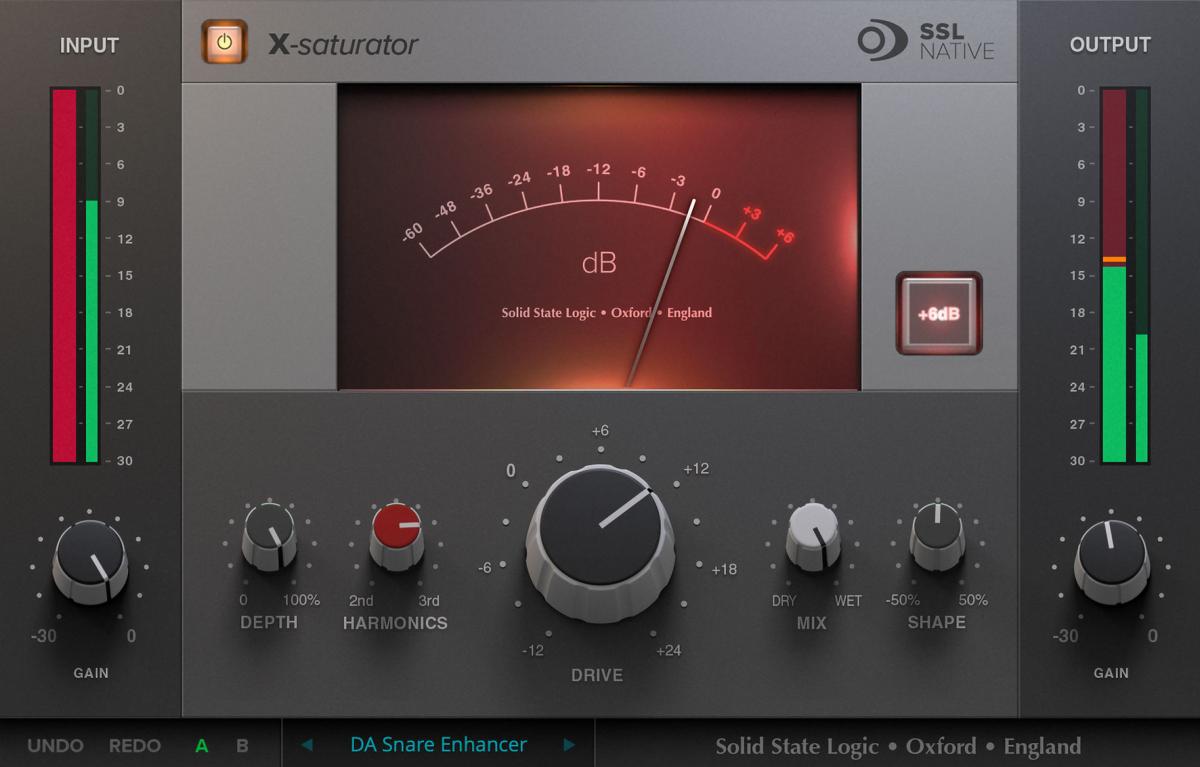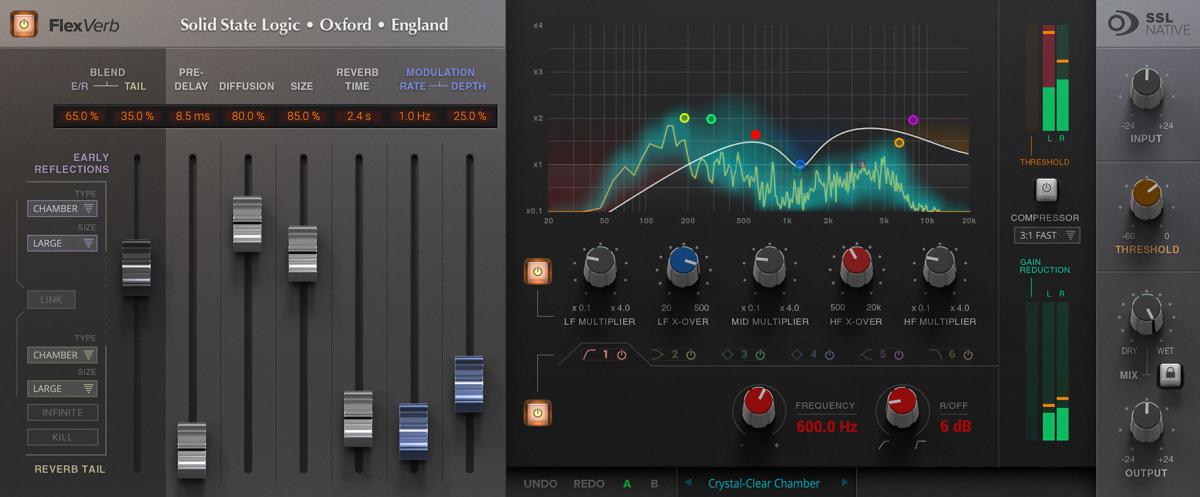 FlexVerb
FlexVerb is a fully-featured and extremely versatile SSL reverb plug-in designed to deliver a professional mix-ready sound in a quick and intuitive way. FlexVerb's versatile split early-late reflection interface allows you to add the natural body and tone of different early room reflections, complimented by the richness of a variety of expansive reverb tail options.
Downloads
Use the SSL Download Manager to install and manage your SSL plug-ins. Click on the button below and log into your SSL Account to get started.
For offline installers, please visit this FAQ.