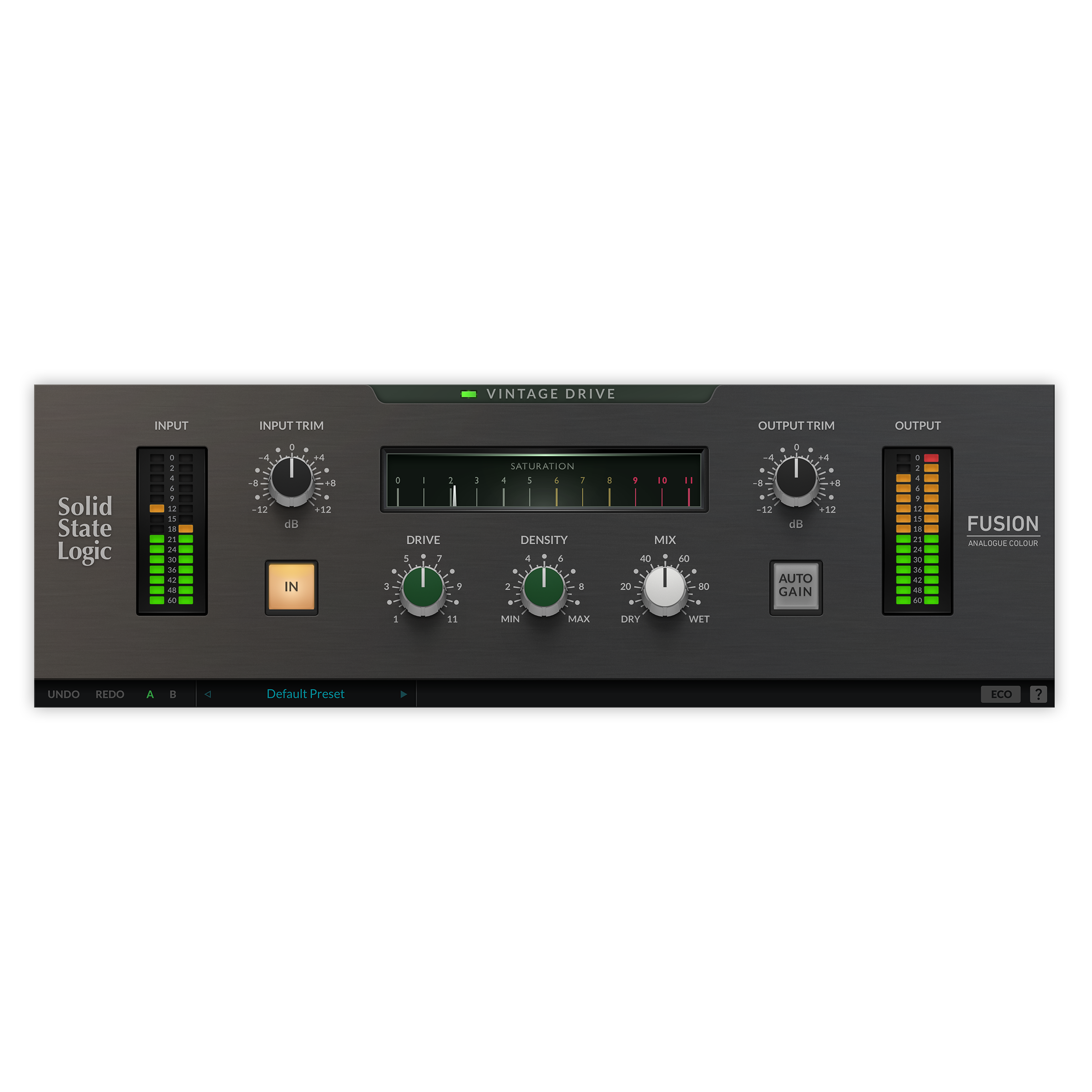  
SSL Fusion Vintage Drive Plug-in
Click here to view our security policy
Click here to view our returns policy
THAT ANALOGUE SWEET SPOT
The Fusion Vintage Drive plug-in is a digital emulation of the Vintage Drive processor from SSL's critically acclaimed Fusion Stereo Analogue Colouration hardware.
Designed to produce gentle harmonic saturation and soft compression reminiscent of driving vintage hardware into the analogue sweet spot, to all-out authentic analogue distortion. Fusion Vintage Drive Plug-in is a must have for adding an organic analogue feel to your tracks, groups, mixes and masters.
Check out Sean Diving guiding us through processing vocals, bass and mix bus using Vintage Drive Plug-in.
Try out a 14 day free trail of Vintage Drive Plug-in via the 'Free Trial' tab on this page.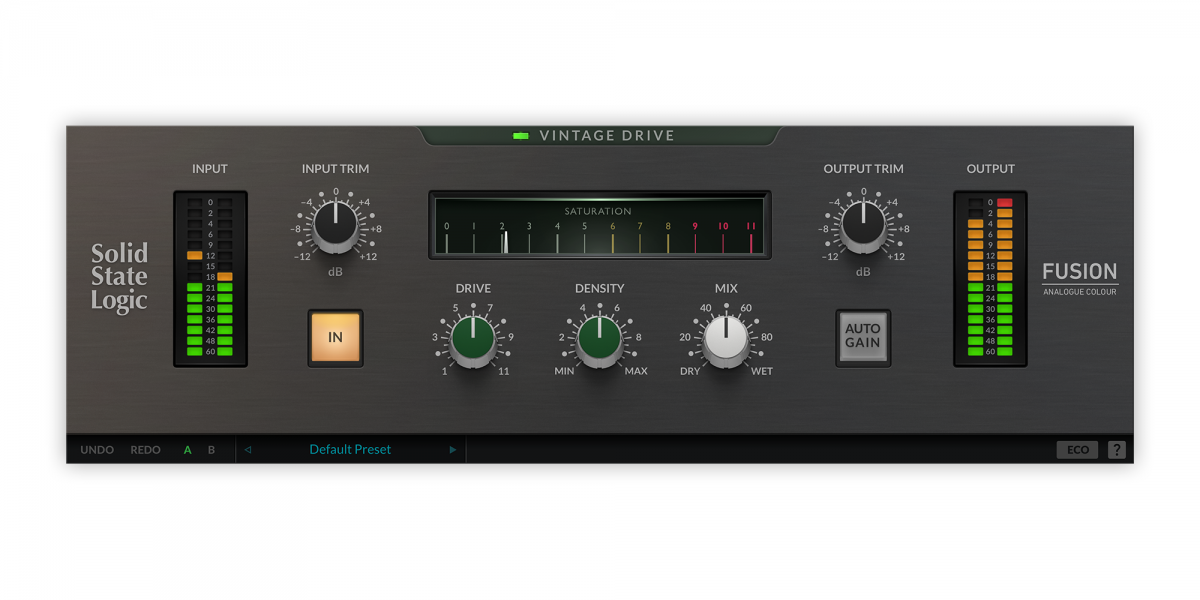 Key Features
Apple M1 Native Support: Fusion Vintage Drive is a universal binary, and features M1 Native support.

Modelled on the coveted SSL Fusion Vintage Drive processor
A unique, non-linear saturation circuit
DENSITY and DRIVE interact to produce harmonics, soft-clipping, and natural compression
MIX for instant parallel processing
AUTO GAIN
Exceptional DSP design with reference to the original analogue circuit
Modelled using a combination of real-life measurements, analogue circuit designs and close collaboration with the original analogue designers of FUSION hardware
NEW: ECO mode drops the plug-in into a zero latency& reduced CPU mode, for tracking and recording applications
Comes loaded with presets from world-class producers and engineers, including: Adrian Hall, Alan Moulder, Caesar Edmunds, Charlie Holmes, Michael Brauer, Romesh Dodangoda, Sean Divine and Wez Clarke
"Being able to have multiple, great sounding, digital instances of Vintage Drive is revolutionary"
Wez Clarke (Rudimental, Ed Sheeran, Sam Smith)
Downloads
SSL plug-ins can be authorised by machine-based iLok licensing or iLok 2 / iLok 3 USB dongles.
Vintage Drive Plug-in FREE TRIAL
For 14 days, you can trial Vintage Drive Plug-in for free.
To start a free trial, simply download and install Vintage Drive Plug-in in the correct format for your DAW. Upon launching your DAW, click the 'Try' button to activate your free trial. If the Activation Experience pop-up does not appear on launch, simply insert the plug-in on any insert. You will be asked to log into your iLok account, and the trial authorization period will begin.