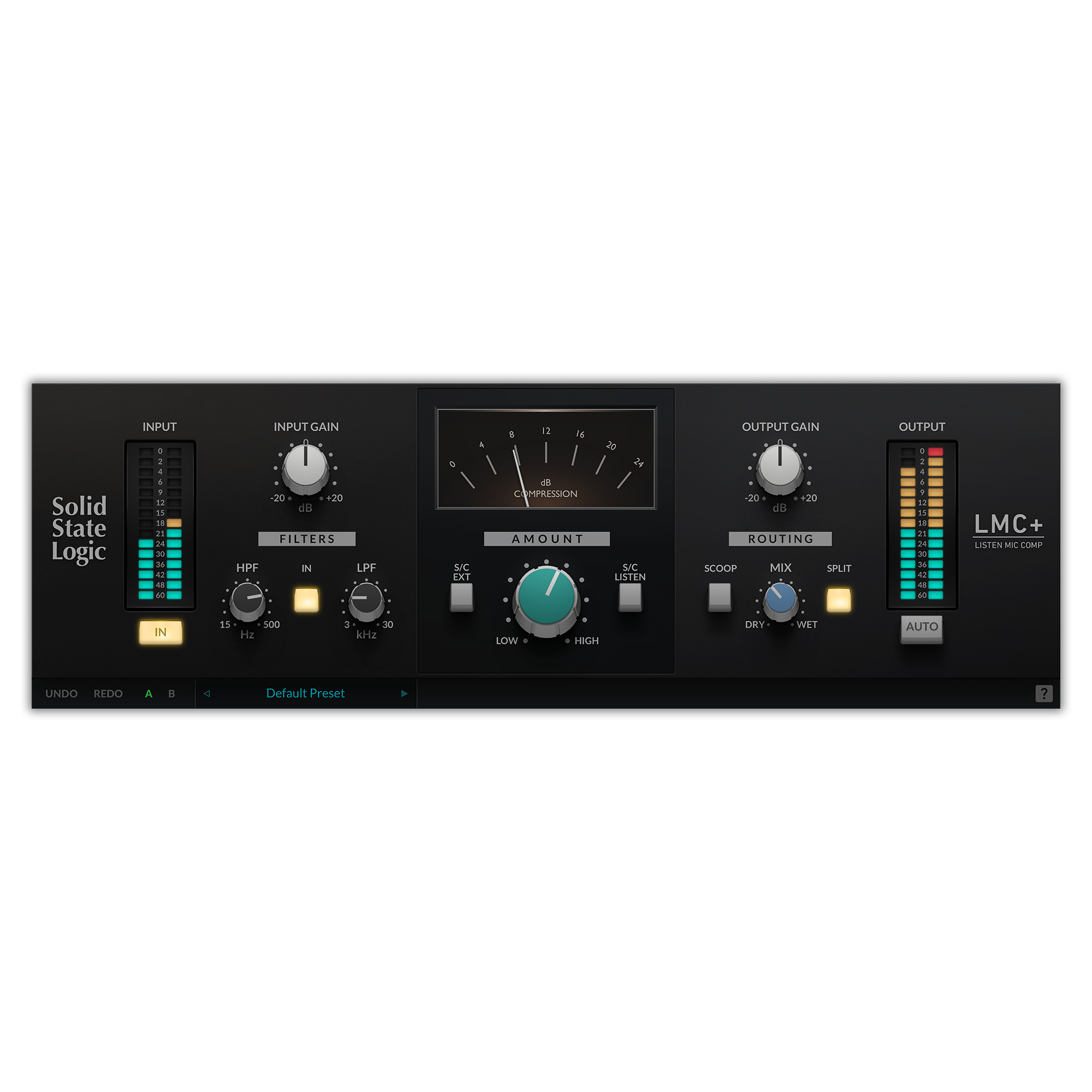  
SSL LMC+
Click here to view our security policy
Click here to view our returns policy
Classic SSL LMC compression + new creative tools
The LMC+ Plug-in brings a new and significantly enhanced version of the classic SSL Listen Mic Compressor as originally found in the centre section of the legendary SL 4000E console to your DAW, with a range of new creative tools for artists, producers and engineers.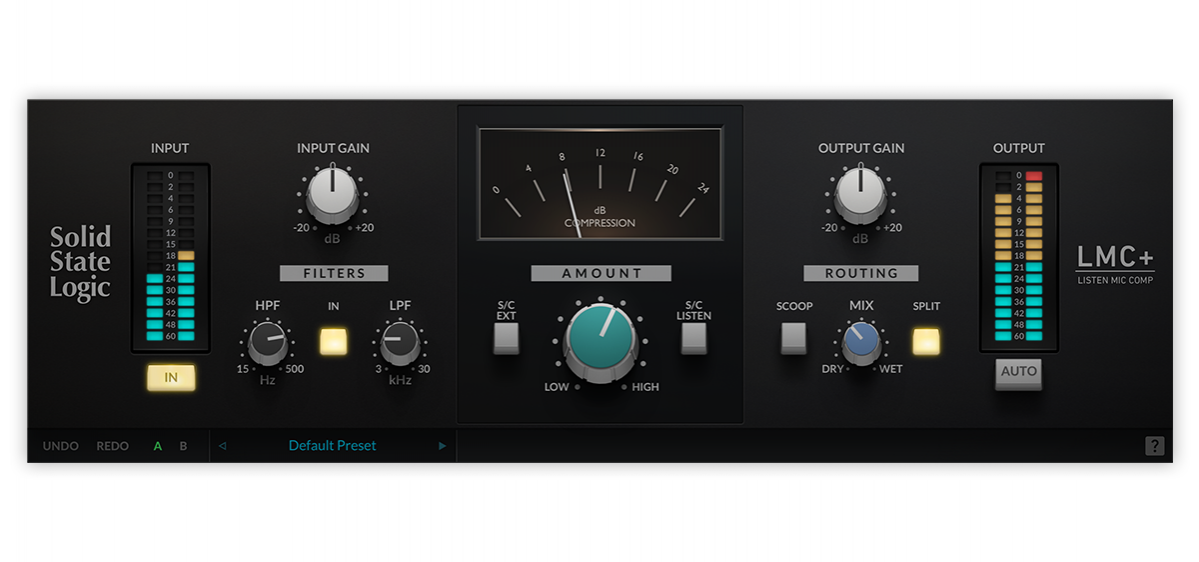 Key Features
Apple M1 Native Support: LMC+ is a universal binary, and features M1 Native support.
Modelled on the legendary SSL 4000E console
Fixed attack and release curves
External sidechain
SSL high and low pass filters
Simple to use, just dial in the AMOUNT
'SCOOP' phase inverts the wet signal
'SPLIT': engages bandpass subtraction mode
Combine 'SCOOP' and 'SPLIT' for creative variations
Subtle changes to destroying and deconstructing the signal
Smash EVERYTHING (back to the '80s)
Downloads

Use the SSL Download Manager to install and manage your SSL plug-ins. Click on the button below and log into your SSL Account to get started.
For offline installers, please visit this FAQ.