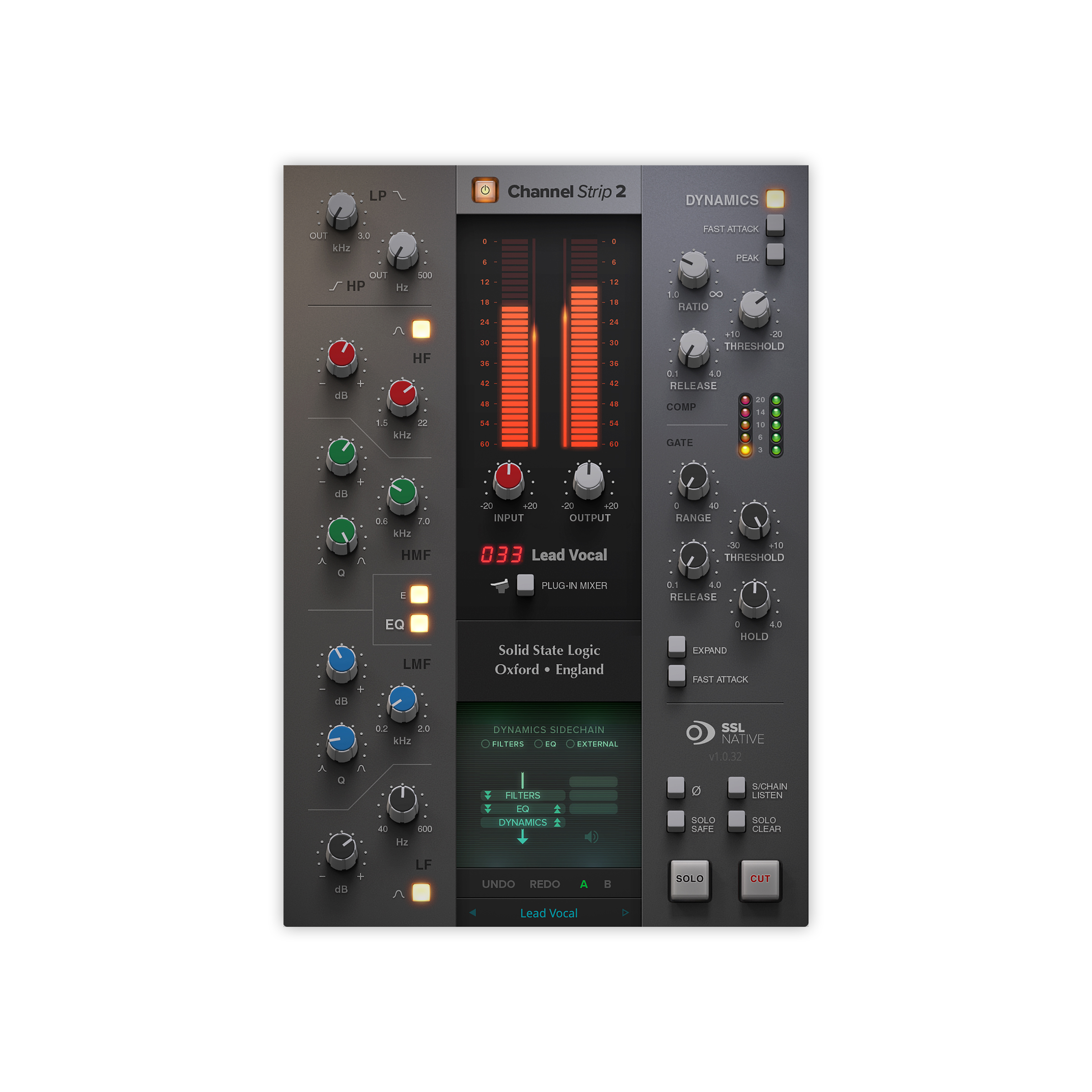  
SSL Native Channel Strip 2
Classic SSL console EQ and Dynamics Processing
Click here to view our security policy
Click here to view our returns policy
SSL 9000K console Channel Strip Processing

The SSL Native Channel Strip 2 Plug-in delivers the legendary tone, features and workflow of an SSL 9000K console channel strip, now featuring SSL's proprietary 'Anti-Cramping' technology and external Side Chain input.
The EQ section is a classic 4-band design with parametric LMF & HMF and shelving LF & HF sections (LF & HF switch to Bell). The whole EQ can be switched between E & G Series characteristics and can be applied to the dynamics side chain.
The Dynamics section offers separate Compressor and Gate/Expander. The Compressor can be switched between soft and hard knee. Both the Compressor and Gate/Expander sections feature fast/slow attack switches and independent side chains. The plug-in also features High and Low Pass Filters which can also be applied to the side chain. Perfect for smoothing, controlling and adding presence to any source material.
Key Features
SSL console channel strip features, workflow and sound
Compatible with UC1 controller
4-band EQ, two shelving sections and two parametric
Variable low-pass and high-pass filter
Switchable EQ characteristics between E Series and G Series
EQ section featuring SSL's 'Anti-Cramping' technology
"Over-Easy" soft ratio compression characteristic for smooth transitions
Variable process order routing
External side-chain input
Dynamics side-chain processing with independent side chains for compressor and expander/gate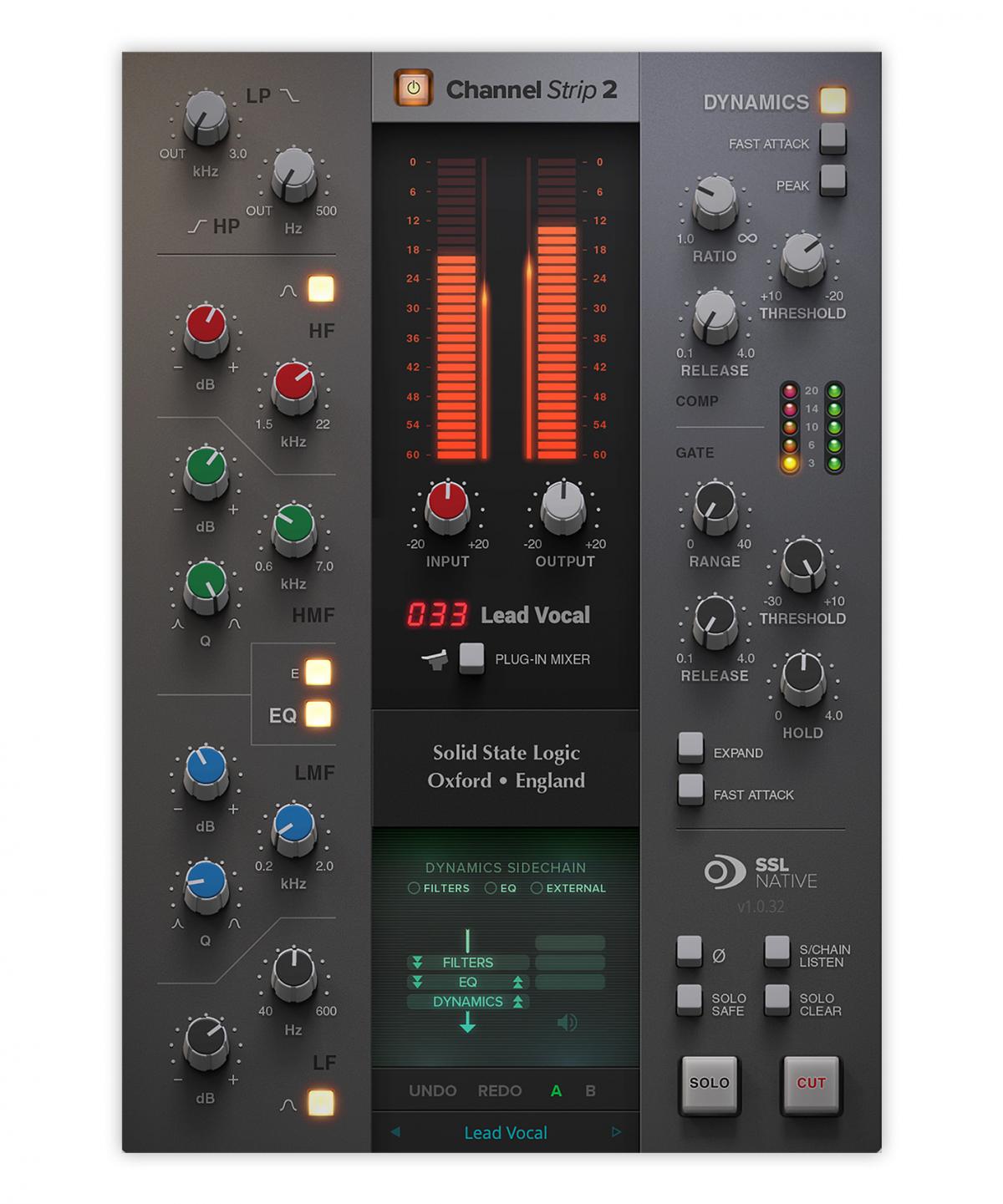 Documents
Downloads
SSL plug-ins can be authorised by machine-based iLok licensing or iLok 2 / iLok 3 USB dongles.