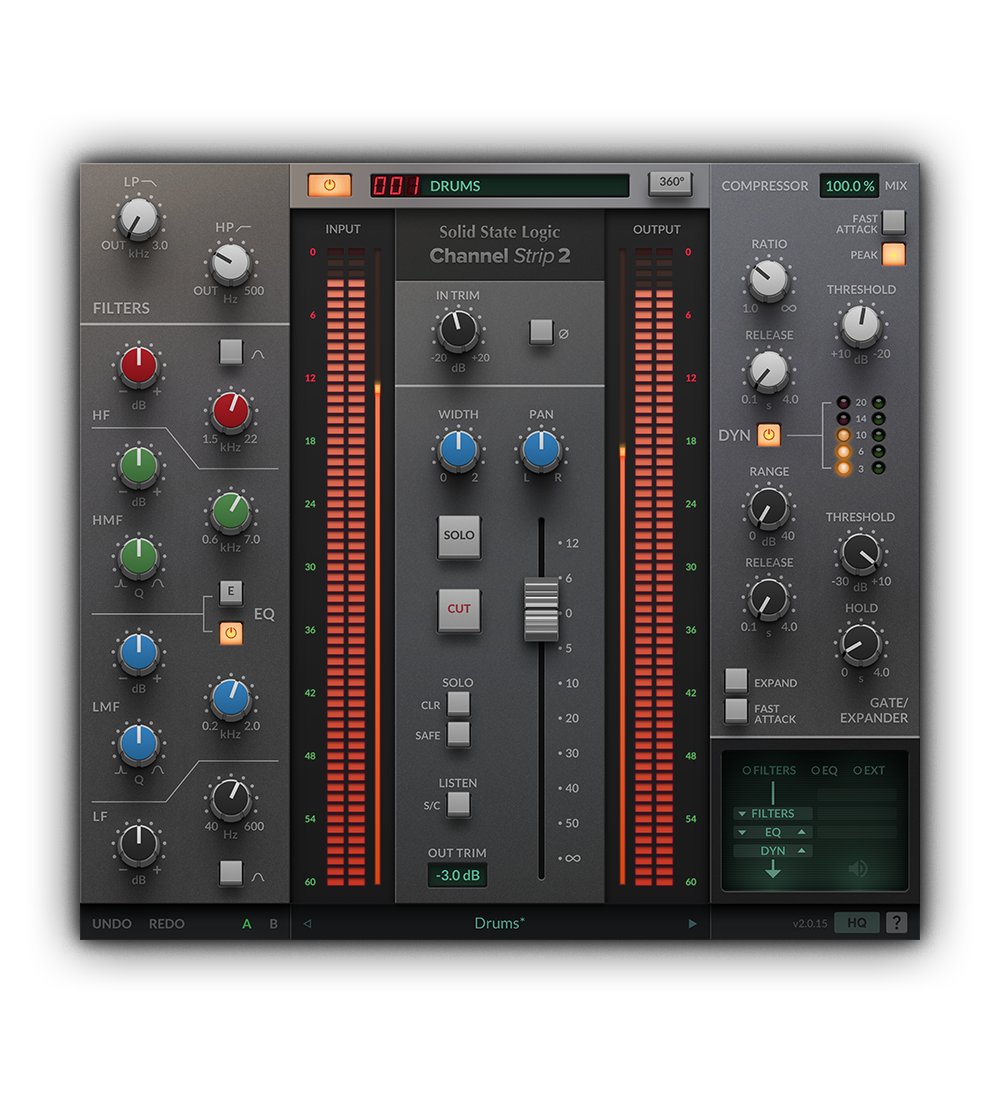  
SSL Native Channel Strip 2
Click here to view our security policy
Click here to view our returns policy
SSL 9000K console Channel Strip Processing

The SSL Channel Strip 2 plug-in delivers the legendary tone, features and workflow inspired by channel strips such as the SSL 9000 K, featuring SSL's proprietary EQ 'Anti-Cramping' technology and external side chain input. The latest Channel Strip 2 update (v2) welcomes the addition of a new Output Section with dedicated Fader Level, Width and Pan controls, plus advanced DAW Solo and Cut integration for Ableton Live, Studio One and REAPER (VST3 only).
The EQ section is a classic 4-band design with parametric LMF & HMF and shelving LF & HF sections (LF & HF switch to Bell). The whole EQ can be switched between E & G Series characteristics and can be applied to the dynamics side chain.
The Dynamics section offers separate Compressor and Gate/Expander. The Compressor can be switched between soft and hard knee. Both the Compressor and Gate/Expander sections feature fast/slow attack switches and independent side chains. The plug-in also features High and Low Pass Filters which can also be applied to the side chain. Perfect for smoothing, controlling and adding presence to any source material.
The new Output section introduces a dedicated Fader Level in addition to the Output Trim, as well as stereo position controls in the form of a Pan and mid-side Width control – all of which are controllable from the SSL 360° Plug-in Mixer and integrated hardware.
Key Features
NEW in v2.0

Apple Silicon M1/ARM native support
Addition of Fader Level, Pan and Width controls
Advanced DAW integration: Solo and Cut sync for Ableton Live (VST3), Studio One (VST3) and REAPER (VST3)
Redesigned GUI and support for SSL 360° v1.4 Plug-in Mixer
SSL Plug-in Engine: addition of High Quality (HQ) mode for intelligent oversampling
SSL Plug-in Engine: 'Built-in Help' (?) provides contextual help

SSL console channel strip features, workflow and sound
Compatible with UC1 controller
4-band EQ, two shelving sections and two parametric
Variable low-pass and high-pass filter
Switchable EQ characteristics between E Series and G Series
EQ section featuring SSL's 'Anti-Cramping' technology
"Over-Easy" soft ratio compression characteristic for smooth transitions
Variable process order routing
External side-chain input
Dynamics side-chain processing with independent side chains for compressor and expander/gate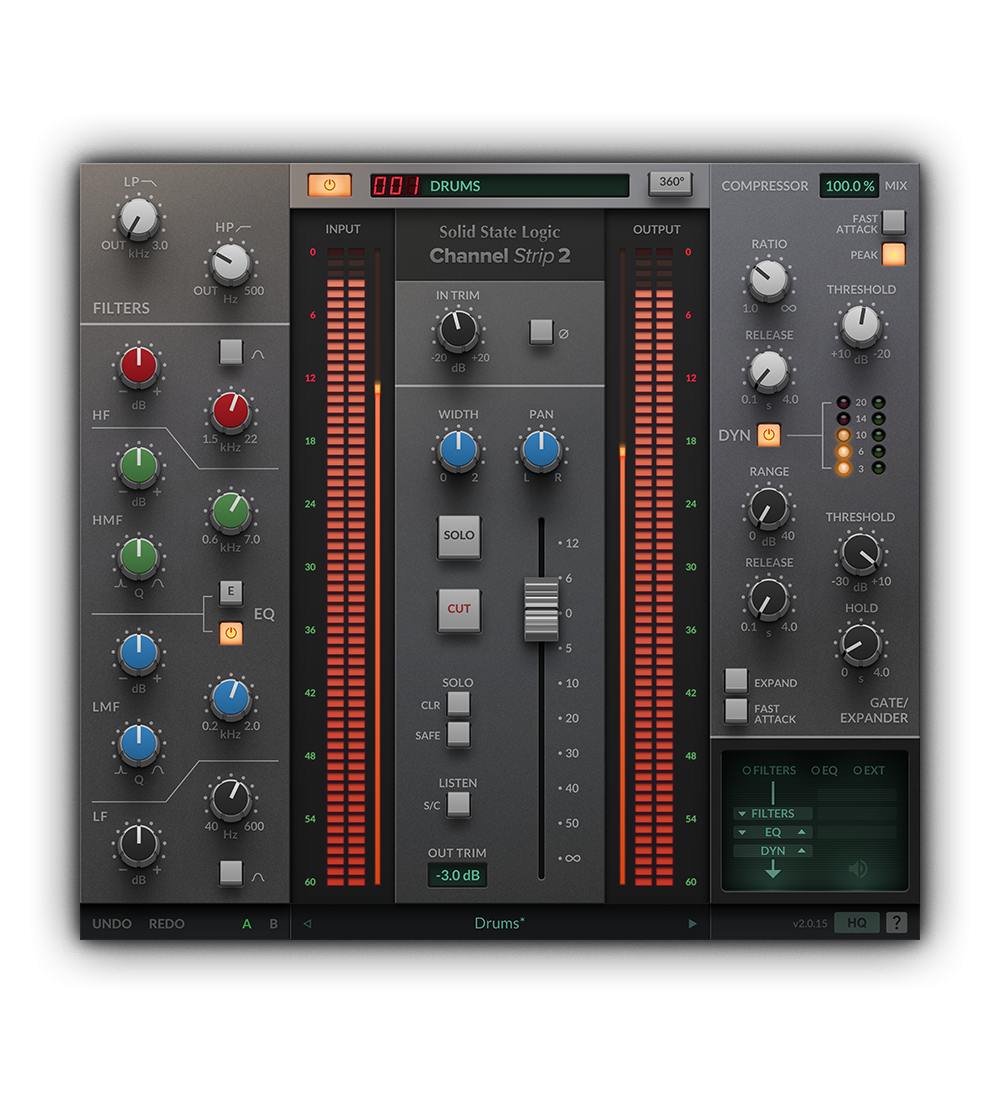 Documents
Downloads
Use the SSL Download Manager to install and manage your SSL plug-ins. Click on the button below and log into your SSL Account to get started.
For offline installers, please visit this FAQ.