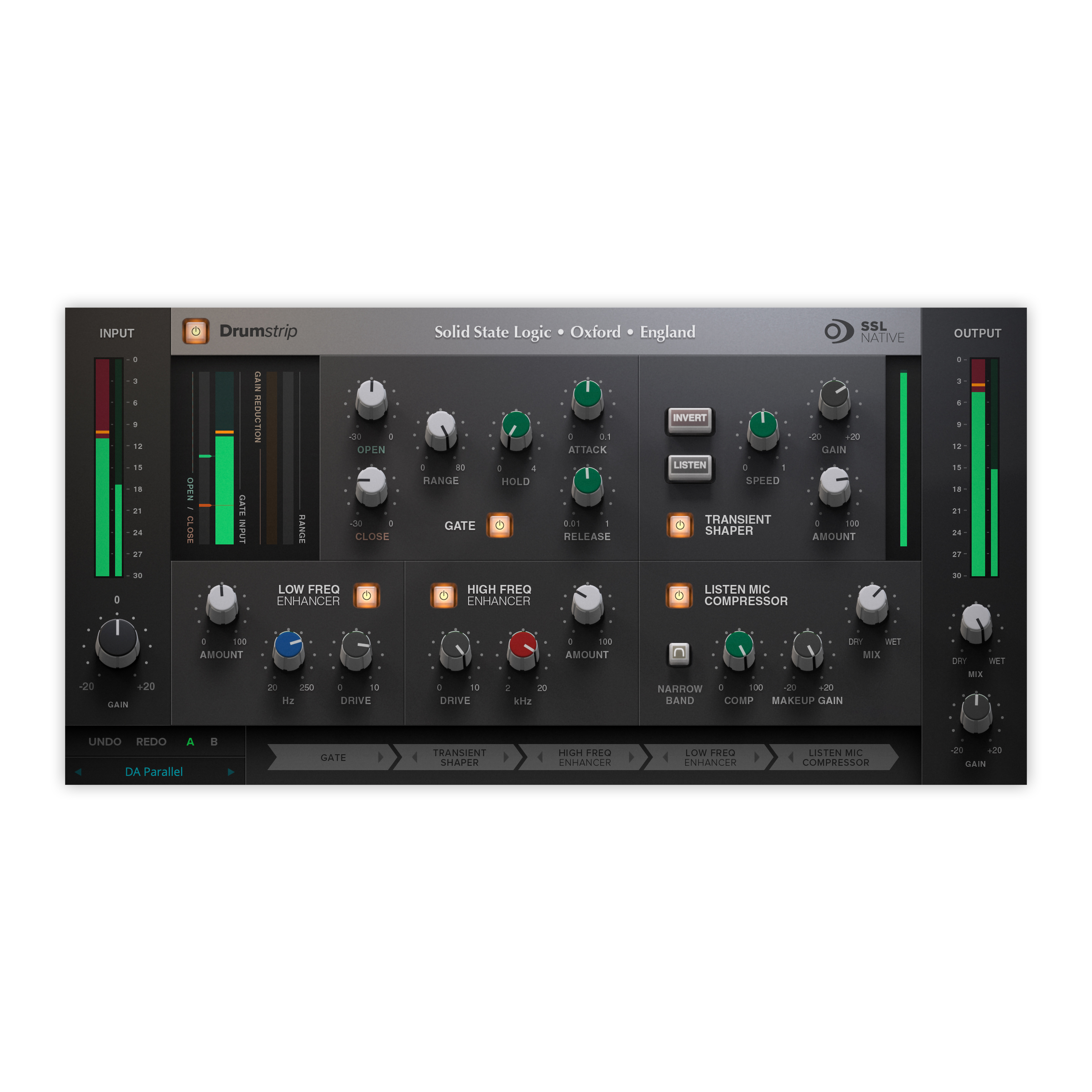  
SSL Native Drumstrip
Click here to view our security policy
Click here to view our returns policy
THE RIGHT TOOLS FOR BETTER DRUMS
The secret to making an average drum recording sound incredible can be elusive. It takes the right combination of processors, with the perfect sonic character, in the correct configuration and tweaked in the right way. Drumstrip takes drum sounds from ordinary and average to vibrant and exhilarating in a few quick, easy steps.
Plug in, switch on and experiment. Drumstrip handles the hard part; putting the right selection of fantastic sounding processing tools in your hands in an instant.
With Drumstrip, DAW users can attain increased presence, clarity and detail in their drum tracks; reduce spill in individual tracks; restore natural brightness; achieve greater perceived loudness; shorten or lengthen the attack and sustain of percussive signals; tighten up booming toms; make kicks and snares stand out in a mix; and parallel compress room mics.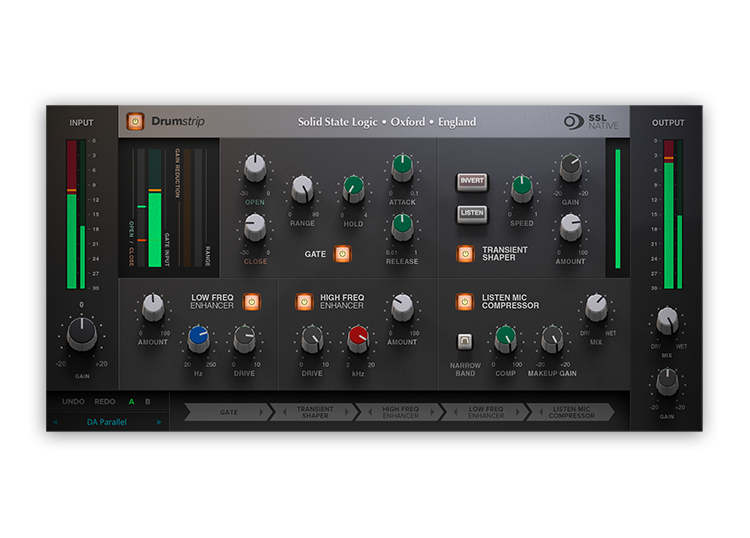 Key Features
Apple M1 Native Support: Drumstrip is a universal binary, and features M1 Native support.
Carefully selected collection of five audio processing tools
Transient shaper with Transient Invert to bring the attack phase of your drums to life
Transient Shaper Audition enables you to isolate and monitor the effect of the Transient Shaper
Dedicated drum Gate with range and independent open and close threshold controls
High Frequency Enhancer to invigorate top end
Low Frequency Enhancer to improve bass frequencies
The classic SSL Listen Mic Compressor with additional bypass function to alter the legendary band-limited compression to full range compression
Adjustable processor order—because a different processing order is required for different types of drums
Input & Output Level metering with additional RMS meters
Documents
Downloads
Use the SSL Download Manager to install and manage your SSL plug-ins. Click on the button below and log into your SSL Account to get started.
For offline installers, please visit this FAQ.