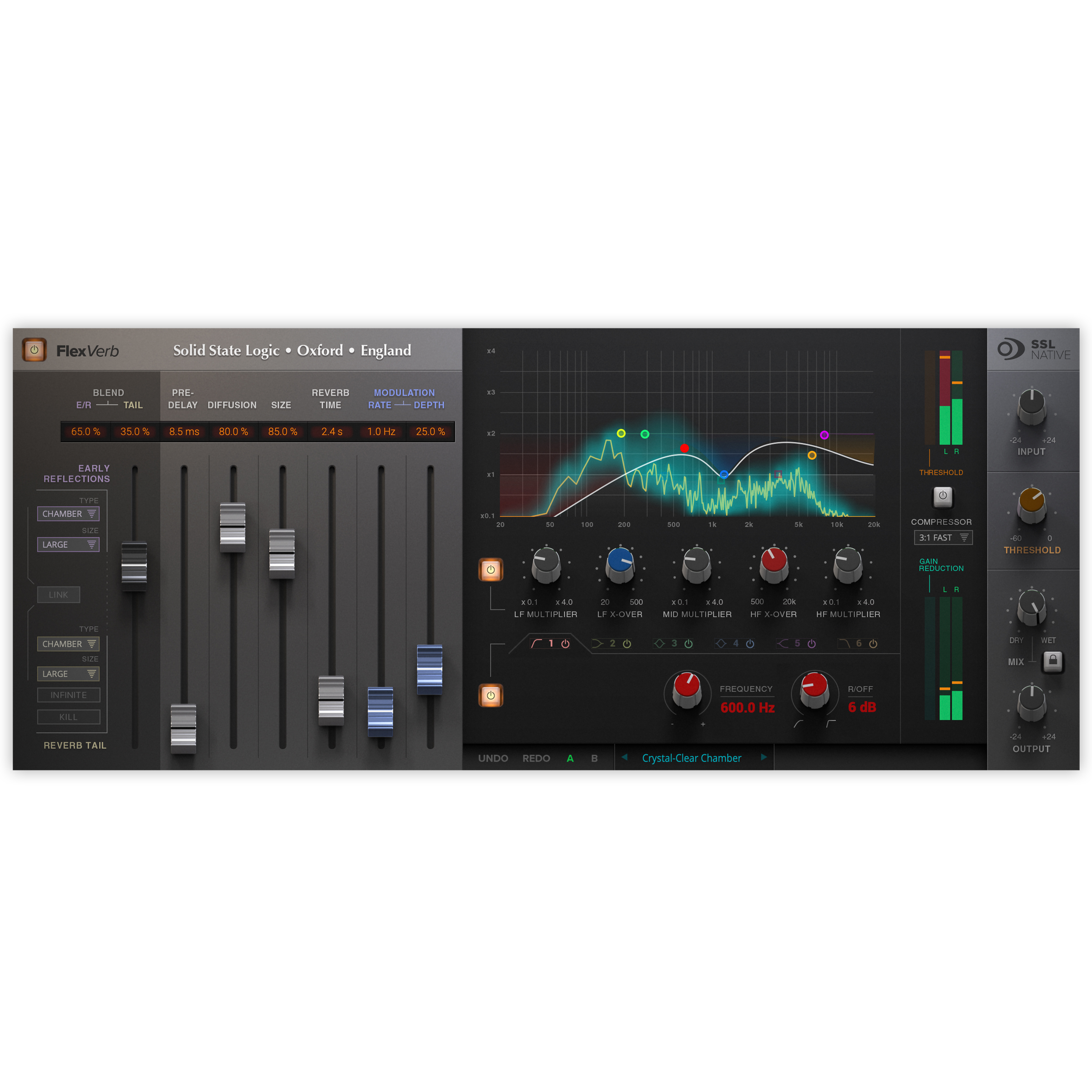  
SSL Native FlexVerb
Click here to view our security policy
Click here to view our returns policy
Professional and Truly Flexible Reverb
FlexVerb is a fully-featured and extremely versatile SSL reverb plug-in designed to deliver a professional mix-ready sound in a quick and intuitive way. FlexVerb's versatile split early-late reflection interface allows you to add the natural body and tone of different early room reflections, complimented by the richness of a variety of expansive reverb tail options.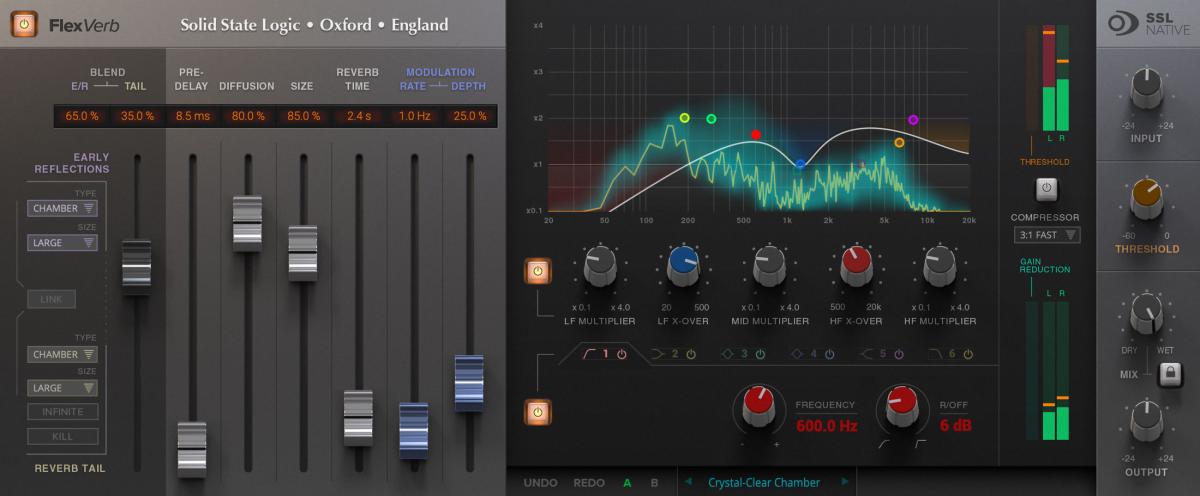 FlexVerb features a 6-band EQ, High and Low Pass Filters, 3-band reverb time multipliers and input sidechain compressor to help you craft reverb that sits perfectly in your mix. FlexVerb's algorithmic architecture gives you the depth, character and detail of a professional reverb in a simple rewarding interface.
Four algorithmic reverb types: Room, Hall, Plate and Chamber
6-band SSL EQ and 3-band reverb time multipliers
Early & late reflection types can be independently selected
Built-in output compressor
Reverb tail infinite and kill switches
Runs natively on Apple silicon Macs
Four Algorithmic Reverb Types
Mix 'n' match early and late reflection algorithms, with a choice of Room/Hall/Plate/Chamber types and Small/Medium/Large sizes.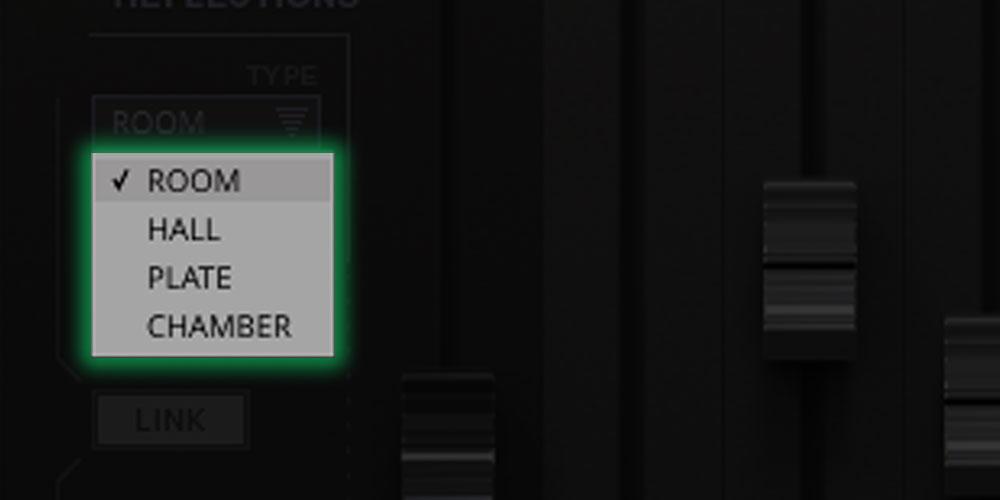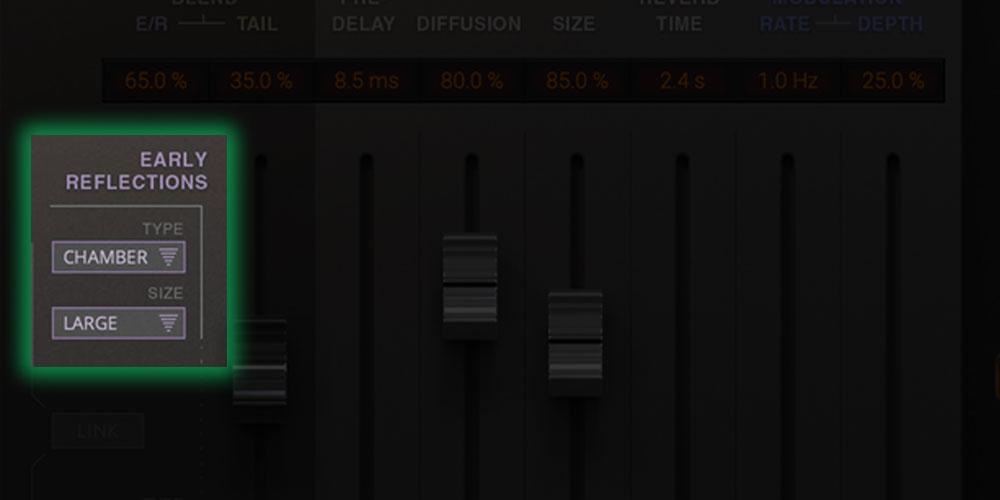 Split Early and Late Reflections
Independently configurable early and late reflections algorithms allow you to pair the spatial response of a small room with a long and lush plate reverb tail.
Output Compressor
Applied to reverb signal only, the output compressor comes with multiple easy-to-set responses and is side-chained by the 'dry' input signal – designed to help your reverb sit perfectly in the mix.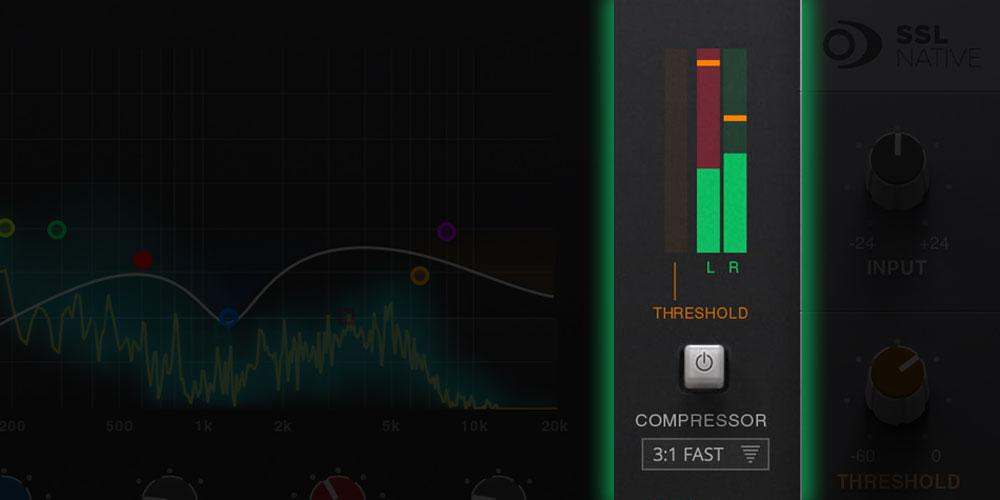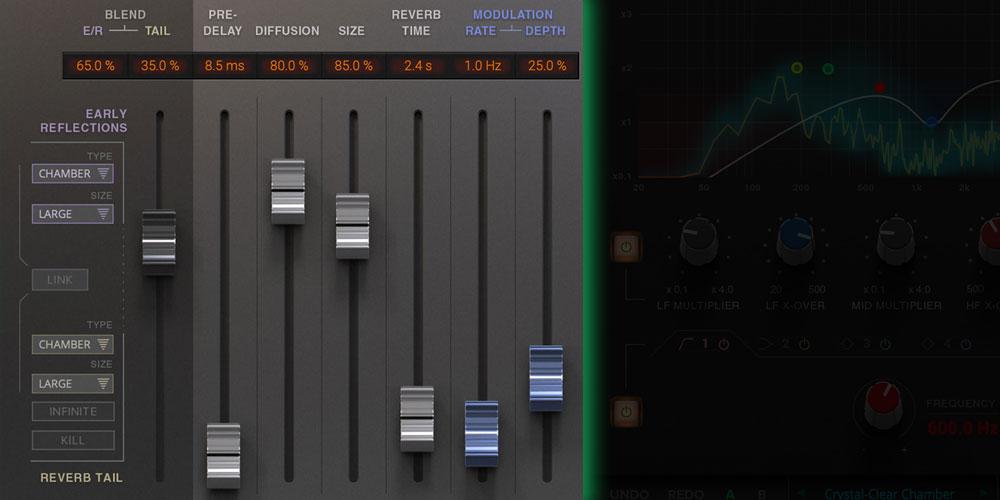 Endlessly Creative Reverb
Includes Pre-Delay, Diffusion, Size, Reverb Time and Modulation controls for an incredible versatile range of reverb sounds. Combine with the 3-band reverb time multipliers to craft unique reverbs.
FFT Display with Afterglow
The FFT display features a 6-band EQ with intuitive draggable nodes, knobs and numeric control.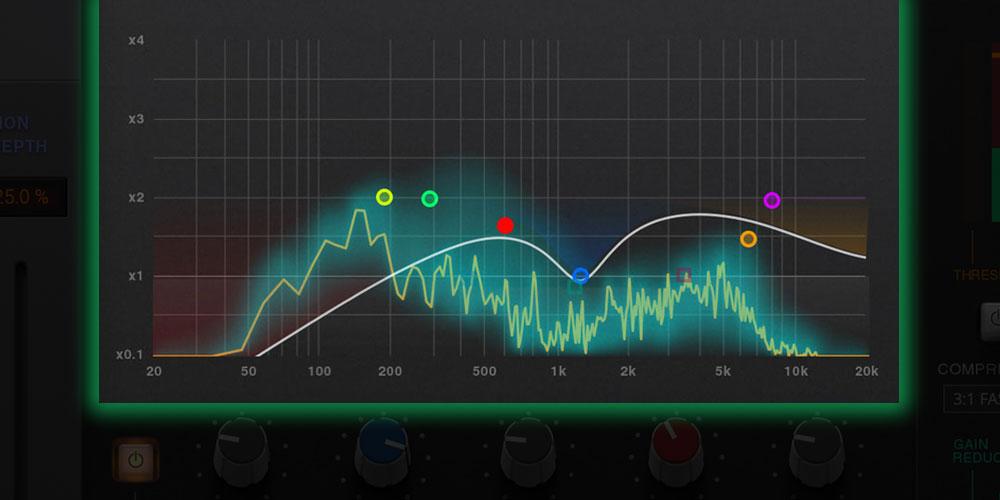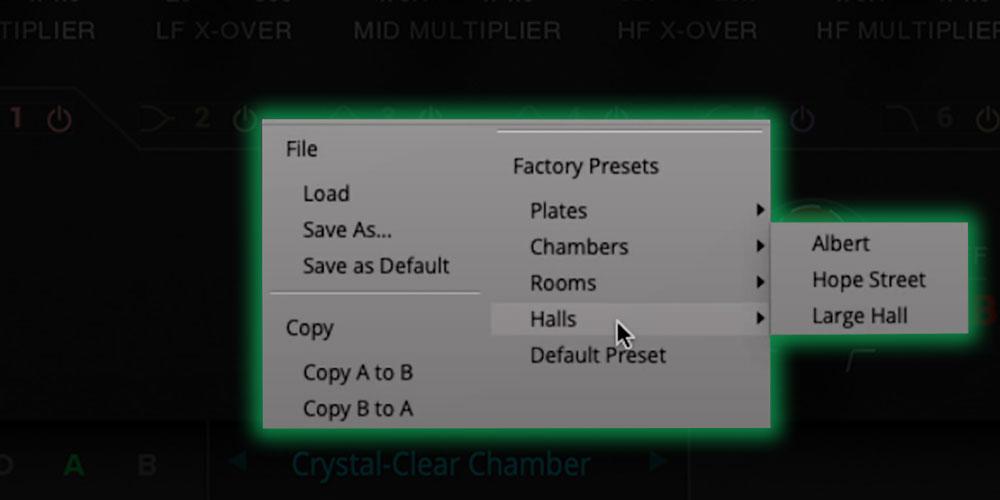 Advanced Workflow Features
Easily compare presets with the lockable dry/wet mix control and choose from a range of factory presets included with the built-in preset management system.
Free trial for 14 days
To start a 14-day free trial, simply download and install the FlexVerb plug-in below.
Upon launching your DAW, click the 'Try' button to activate your free trial. If the Activation Experience pop-up does not appear on launch, simply add the plug-in on any insert. You will be asked to log into your iLok account, and the trial authorization period will begin.
Downloads
Use the SSL Download Manager to install and manage your SSL plug-ins. Click on the button below and log into your SSL Account to get started.
For offline installers, please visit this FAQ.