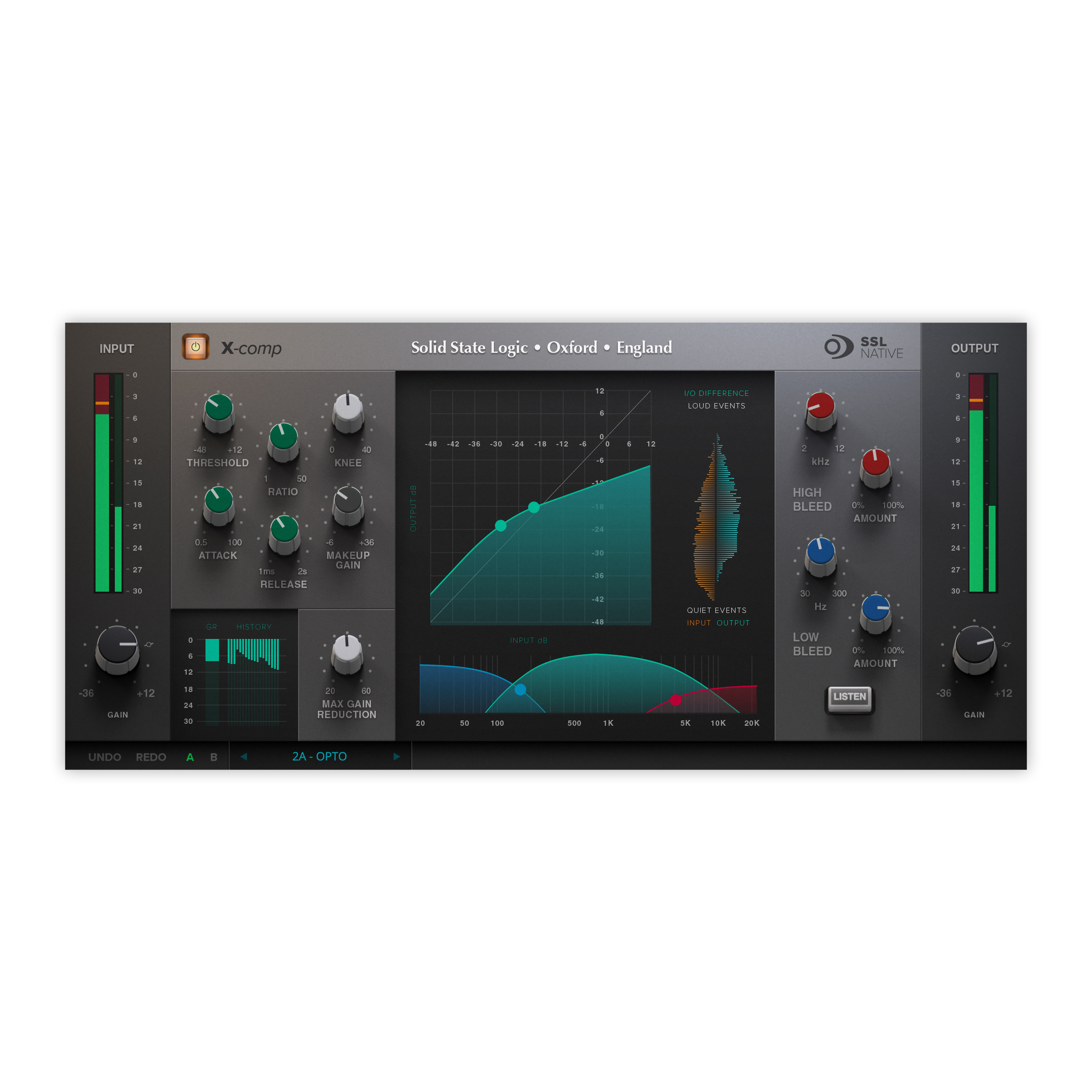  
SSL Native X-Comp
Click here to view our security policy
Click here to view our returns policy
Emulate and innovate dynamics processing
X-Comp is a sophisticated and extremely versatile stereo compressor that cuts through the mass of freeware and bundled plug-ins available with genuinely professional features, results and interface. The audio performance, specifications, analysis tools and depth of control offered by X-Comp are exemplary.
Delivering mastering grade audio fidelity with a distinctly analogue feel, X-Comp can be used for everything from 'invisible' subtle dynamic control for mastering, to dramatic 'brick wall' effects that inject raw energy and power that competes with the legendary SSL Listen Mic Compressor.
Between these two extremes X-Comp can reproduce the characteristics of a wide range of modern and classic vintage compressors, including much sought after OPTO, FET and Vari Mu types. In X-Comp we haven't just modelled a particular compressor, but have provided a set of features and controls that allow the emulation of a broad range of compressor designs.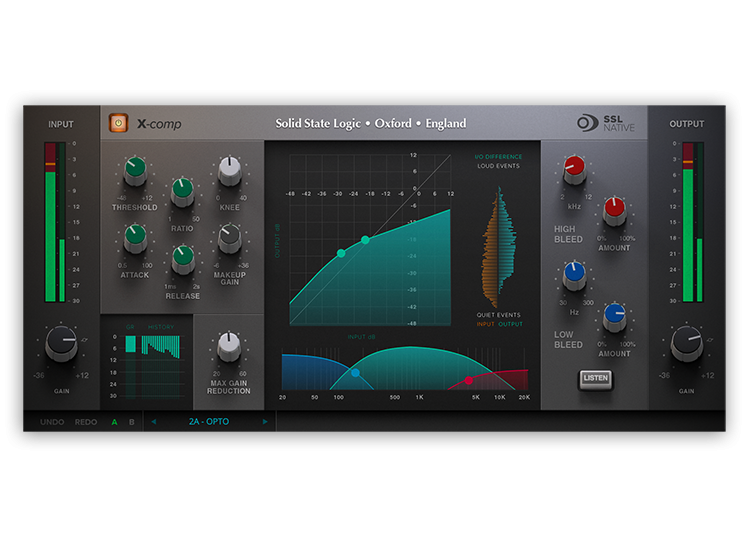 Key Features
Apple M1 native support - X-Comp is a universal binary, and features M1 Native support
Exceptional versatility; from mastering grade transparent compressor to incredible brick wall gain reduction
Emulate OPTO, FET and Vari Mu styles of compression
Advanced graphic knee control with 0 to 40dB range and proportional response characteristic
Dual symmetrical knee design allows detailed shaping of the compression characteristic
Max Gain Reduction control sets the maximum reduction between 20 and 60dB
Advanced side chain architecture using 1st order filters delivers user-friendly Frequency Dependant Parallel Compression
Amplitude Histogram display provides advanced real time pre/post signal analysis
Intuitive user interface with drag and move graphic, mouse wheel and numeric editing
Stereo input and output metering with peak hold and separate RMS meter
A/B facility for instant comparison of two different Compression set ups
MIDI control capability for all parameters
Global soft latency free bypass
Documents
Downloads
Use the SSL Download Manager to install and manage your SSL plug-ins. Click on the button below and log into your SSL Account to get started.
For offline installers, please visit this FAQ.