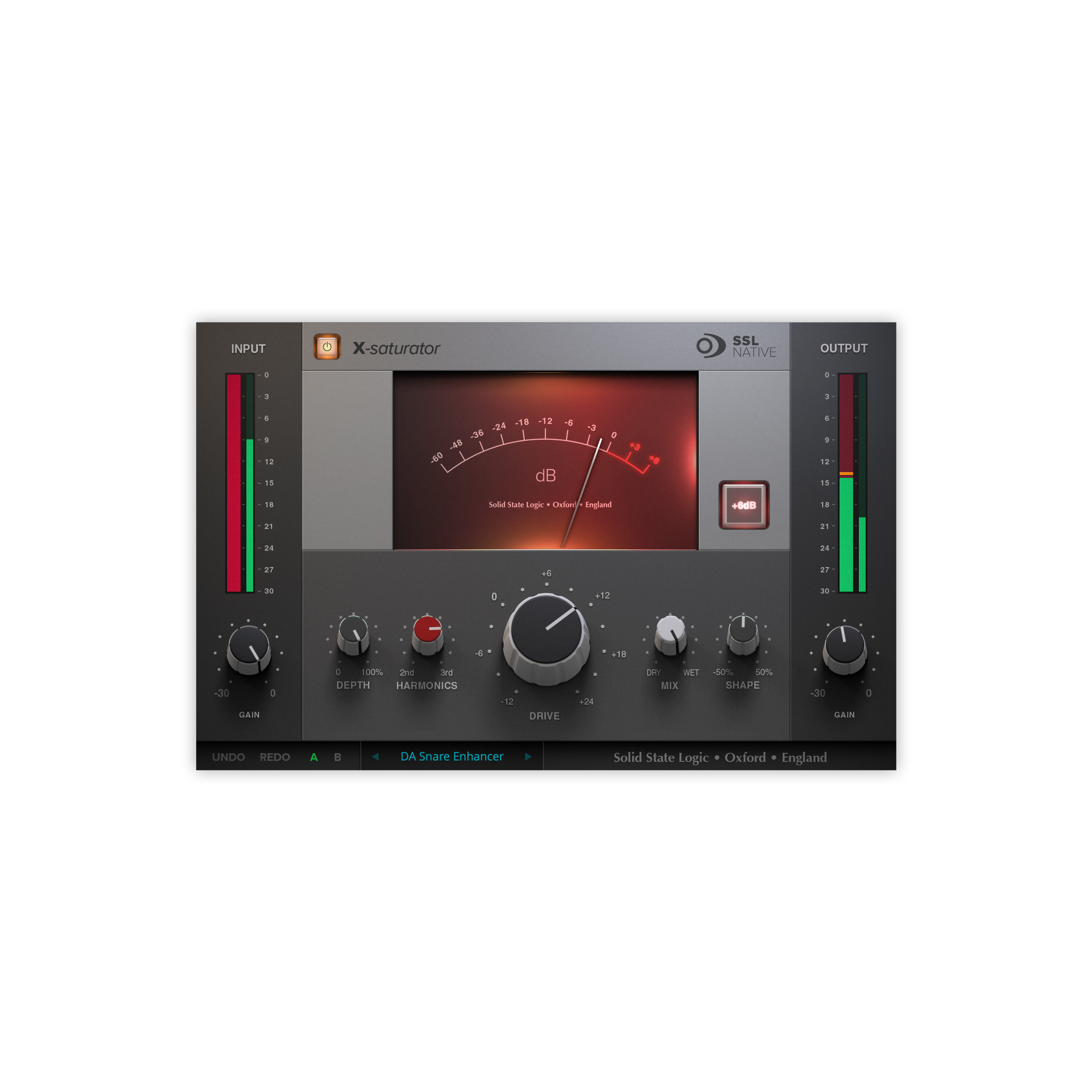  
SSL Native X-Saturator
Click here to view our security policy
Click here to view our returns policy
From console warmth to transistor trashed

X-Saturator delivers a stunning range of analogue style distortion effects. It is an emulation of an analogue circuit that introduces either 2nd order valve style or 3rd order transistor style distortion or a blend of the two. At low drive settings the distortion is mild and can add gentle warming to help instruments sit nicely in a mix or to add a little extra edge to help instruments cut through a mix. As drive levels are increased so too is the level of distortion until at high drive levels heavy distortion occurs.
The controls are simple: a Harmonics control selects 2nd or 3rd order distortion or a blend of the two, a Drive control sets the drive level, a Depth control the amplitude of the distortion and a Shape control adjusts whether the distortion has smooth or hard edges. A Headroom button provides an additional 6dB of headroom for creating heavily boosted/distorted signals without digital clipping. A dedicated wet/dry mix control facilitates parallel processing. There are Input and Output Meters and Input and Output Level controls. X-Saturator can be automated via standard DAW Automation data and has A&B Preset 'slots' with an A/B switch for easy comparison of two different combinations of settings.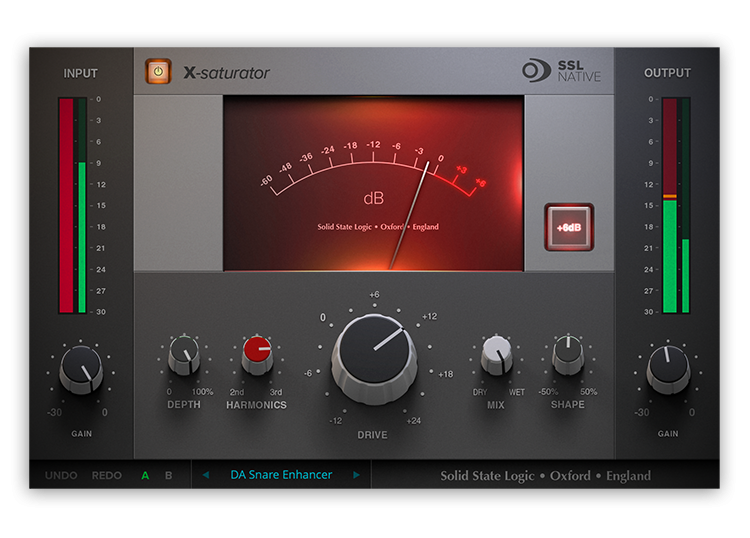 Key Features
Apple M1 native support - X-Saturator is a universal binary, and features M1 Native support
A stunning range of distortion characteristics
Emulation of valve or transistor style distortion or blend them
Great for helping instruments either sit within or cut through a mix
Superb range of heavy distortion characteristics at high drive levels
Wet/Dry Mix control for parallel processing
A&B Preset switch for settings comparison
Full DAW automation for all controls
Documents
Downloads
Use the SSL Download Manager to install and manage your SSL plug-ins. Click on the button below and log into your SSL Account to get started.
For offline installers, please visit this FAQ.