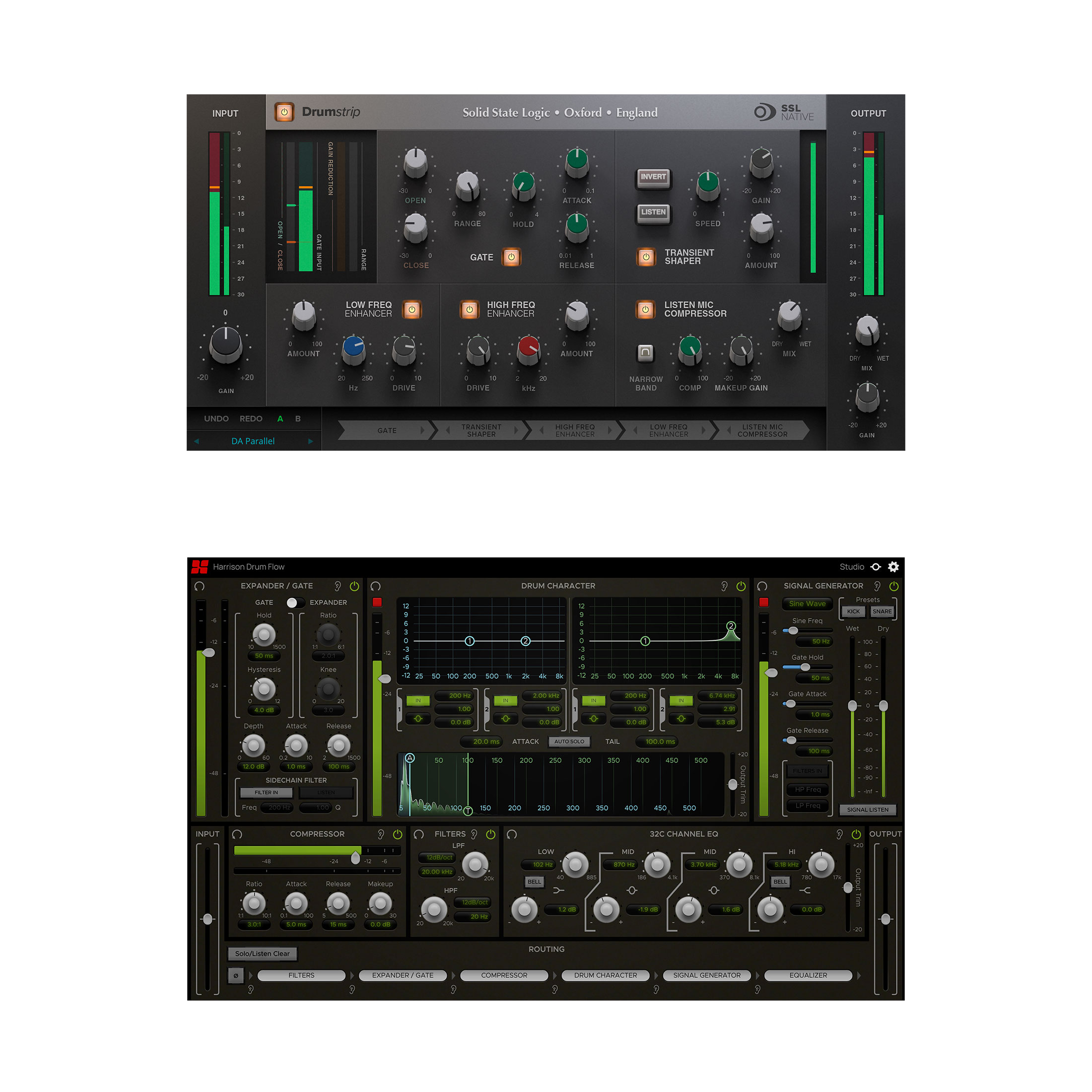  
Drum Flow and Drumstrip Bundle
Click here to view our security policy
Click here to view our returns policy
Harrison Drum Flow and SSL Drumstrip Bundle
SSL and Harrison bring together studio legends from Oxford and Nashville with the Drum Flow and Drumstrip Plug-in Bundle: NOW ONLY $34.99 (USUALLY $399.98).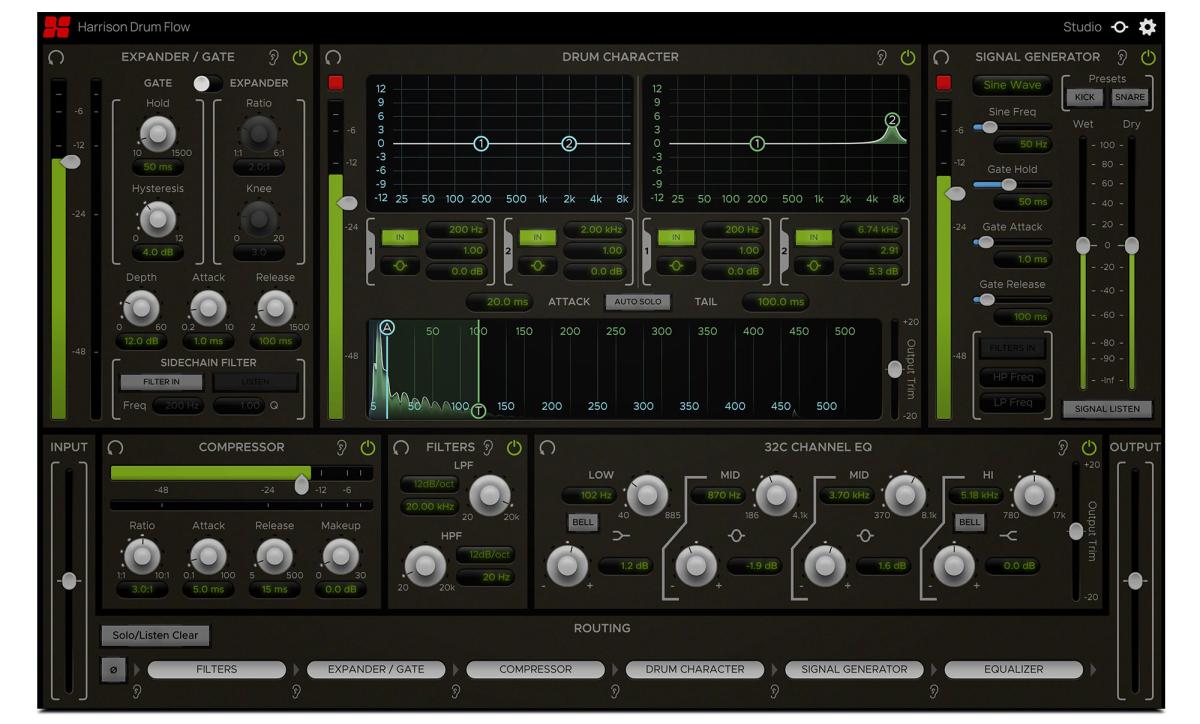 Drum Flow
Drum Flow allows you to mix and match 6 different modules to shape your drums in any way you want. You can modify the character of your drums, add sub-tones or noise with the built-in signal generator for flavor, and then dial in the perfect amount of compression, EQ, and gate to fit it perfectly in your mix.
Drumstrip
SSL Drumstrip is the secret to making an average drum recording sound incredible. It takes drum sounds from ordinary and average to vibrant and exhilarating in a few quick, easy steps.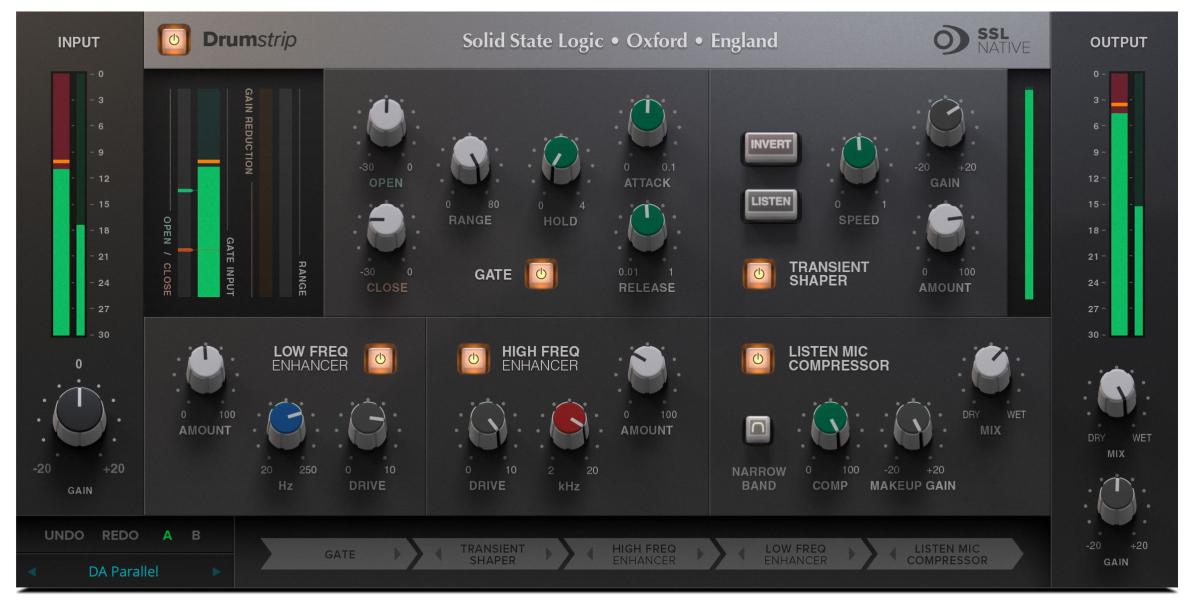 Documents
Downloads
Use the SSL Download Manager to install and manage your SSL plug-ins. Click on the button below and log into your SSL Account to get started.
For offline installers, please visit this FAQ.